BLANCO is a Japanese word for "SWING"
Hi ! We are Hiromi and Nick based in Byron Bay Australia who are like kids on a Swing (blanco) trying to enjoy a simple and healthy lifestyle.
Many of you have seen a kid play on a swing.
Or even remember yourself playing on it when you were young ( or you might still play on it ! )
The idea that something so simple can generate an enormous amount of joy and the innocent laughter it creates. That sensation of freedom.
When was the last time you felt so free?
The last time you really just enjoyed life without worry?
The last time that you focused on the joy you felt in a moment, rather than worrying about when the moment would end?
We all used to be that kid.
What happened ?
As we get older, we get consumed in our busy complex life, worrying about work, health, money, relationships and so many stuff that we accumulate.
But we believe life must be lived as play.
The world is a playground and life is pushing our swings to feel the freedom and be open to simply enjoy life like we all felt when we were kids
BLANCO also translates to WHITE, suggesting that our life is like a white empty canvas and it is up to us as individuals of what colors, textures and shapes we want to add to it!
Our mission is to connect people and act as a liaison with local businesses, communities and people who have similar passions and shared interests to create a pleasurable, inspirational and memorable experience for all parties
We provide unique travel and cultural experiences for the conscious minded individuals. We love connecting with local communities true way of life within their natural environment. We aspire to offer an authentic approach of understanding new cultures and sustainable living practices in order to nurture ourselves and our planet.
HIROMI SHIBASAKI
After graduating from Sophia University in Japan (BA Psychology), she joined the highly competitive leadership training program at GE Capital where she worked for 5 years in various positions such as structured financing, asset management, sales, marketing and corporate citizenship.
In 2006 she co-founded the FIRST Japanese/English bilingual green blog and venture business " greenz.jp " to share stories of positive social changes around the world to empower and educate individuals, organizations, institutions and corporations that they too can make a difference and shift the society in a more sustainable way.  During this time, she started hosting "green drinks Tokyo" as part of the global "green drinks" movement, where it became a  popular gathering event for people to connect and share best practises to promote a more environmentally and  socially responsible lifestyle.
After the 2011 Japan North Eastern great earthquake, tsunami and Fukushima catastrophe, it was a turning point when Hiromi was offered and took up the challenges of a leading role in a global environmental NGO. In parallel Hiromi took up a position presenting the Sunday morning show on National commercial radio " JWAVE.". These dramatic career changes and experiences solidified her to realize where her true passions lay. This was to create a more sustainable lifestyle connecting people , communities and nature.
But something didn't quite fulfill her at home. She felt there was a greater purpose in life, somewhere away from home that she could be true to herself and . In 2015,  she set on a new adventure moving to Australia, settling here in Byron Bay. She founded a small boutique travel guide business BLANCO LIVING, catering to Japanese tourists sharing with them some of her local connections and experiences. She is also a qualified chef ,  running  much loved miso making workshops and a small macrobiotic catering business , HIROMIX KITCHEN to share simple, healthy, wholesome and seasonal Japanese cuisine based on Macrobiotic principles.
Her passion is connecting people and sharing different cultures. She has extensive experience in event management, public speaking internationally on topics that include the environment, ocean conservation, conscious eating, surfing tourism and sustainability. This led her to co- host Byron Bay Community Radio , Bay FM's Japanese program on the Multicultural Nation Show in 2016 and has been sharing the rich culture of the Japanese people and their lifestyle , who also have left home and found their new home in Byron Bay.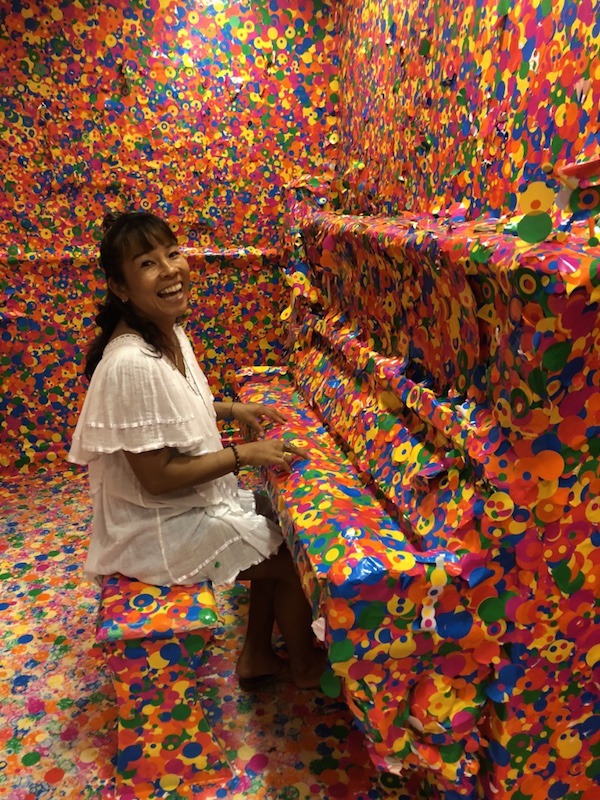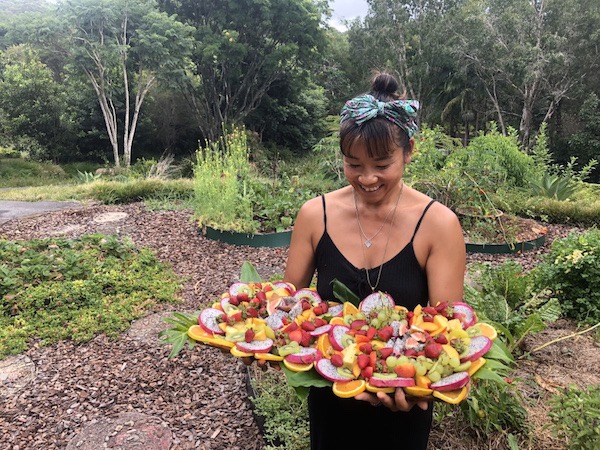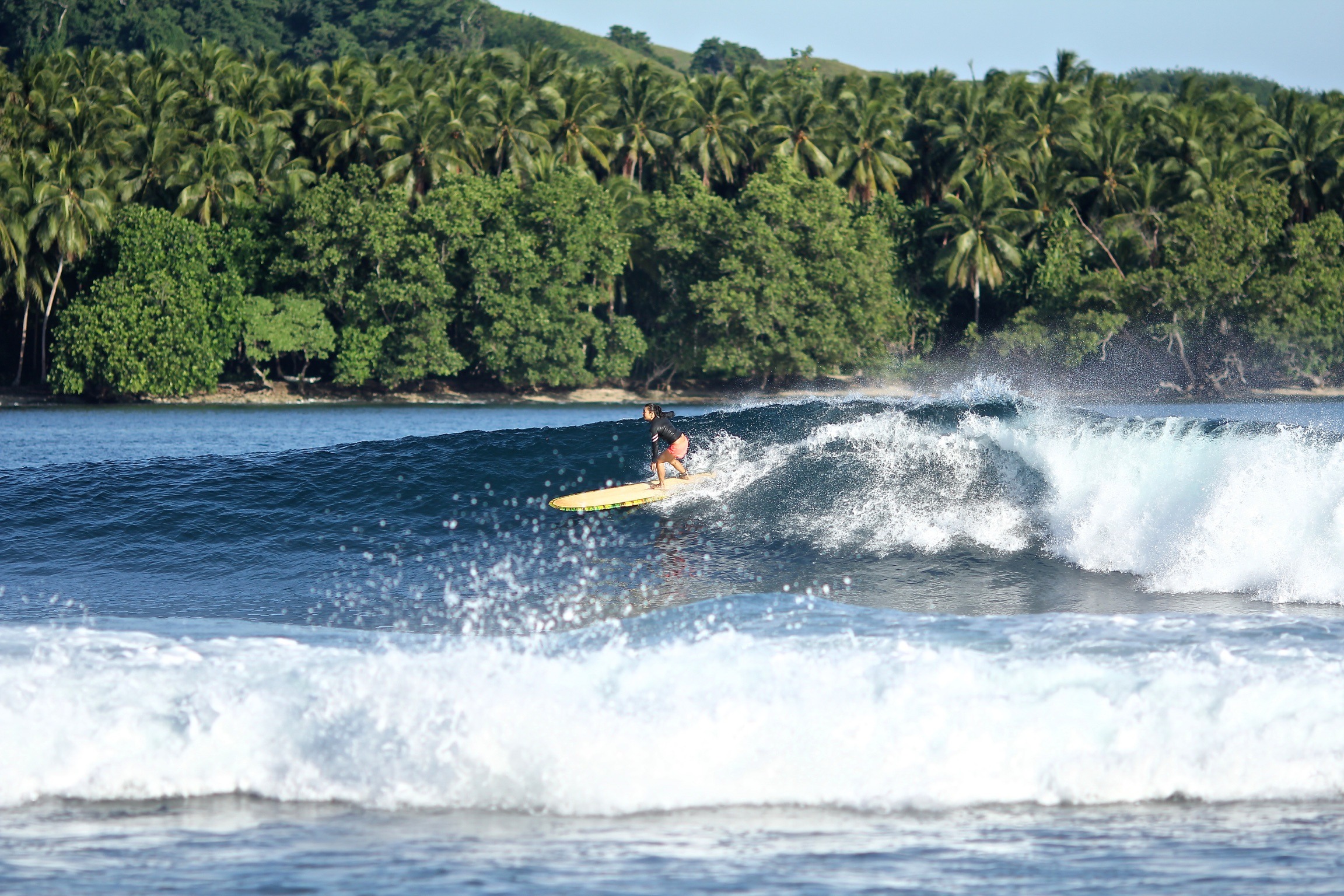 NICK COGHLAN
Nick grew up by the ocean on the east coast of Australia. From an early age he started surfing and was given scholarships at the High Performance Centre for Surfing. Over his career he has trained under the best coaches within Australia and went on to be a Professional Surfer traveling the world on the ASP World Qualifying Series.
In order to be able to compete at the highest, elite level, Yoga and Martial Arts became his passion as he could see that the fundamentals of surfing are the same as these age old arts.
Nick's approach to coaching is to focus on surfing as a whole. Starting with a strong emphasis on understanding the ocean, building specific surfing fitness and confidence in the water. Then finally working on the actual technique and body mechanics of surfing. Nick has coached and taught people of all levels, from complete beginners to professional surfers.
Throughout all his travels around the globe, it was Japan that stole his heart. His affection for the Japanese people, their culture and amazing waves led him to live in Shikoku, Hakuba and Chiba for 2 years. He has also travelled throughout Japan on many surfing expeditions. In 2011 he coached the Japanese Team at the World Junior Championships in Narrabeen, Australia.
He is also a trained professional lifeguard so you should feel a sense of safety when under his tutorial.
He has also worked in the high end hospitality industry working on private and chartered Super Yachts based primarily out of the US and Europe over the past 7 Years.