We all have a bucket list in life. Places we want to visit one day, things we want to do some day.. It was my partner Damien's first time to Japan but he was very humble and did not have much wish list.
He just wished that I spend enough time with my family and friends, reconnecting. But there was just one place he said he wanted to go. THE ART ISLANDS. He showed me a picture from google and it was the "TESHIMA ART MUSEUM"
He didn't really know where in Japan it is located, or how to get there but ever since he saw the photo of this unique concrete structure, he dreamt about it. I knew exactly where it was. And it just happened to be on our route back to Tokyo!
The so called " ART ISLANDS " are located around the Seto Inland Sea which lies between three of Japan's four islands: Honshu, Shikoku and Kyushu. Once every three years, the Setouchi International Triennale brings the whole Setouchi community together to show the world an amazing array of Japanese and international contemporary art.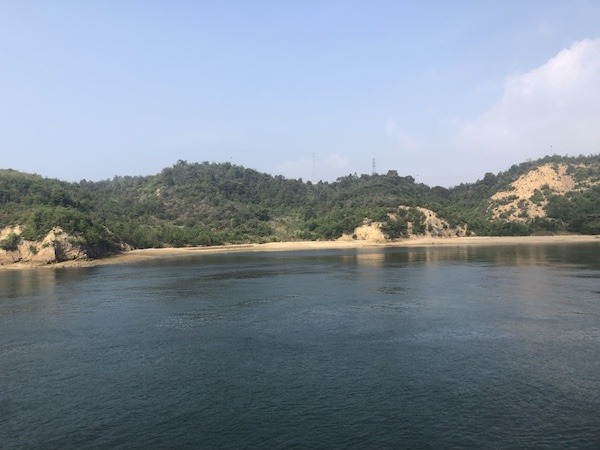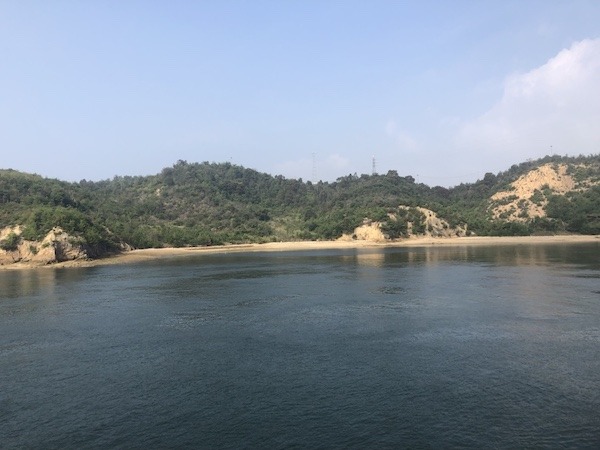 This region, which is often referred to as Setouchi in Japanese, is noted for its scenic beauty. Islands lie scattered across the sea's tranquil waters, white sandy beaches rim its shores, pine groves provide welcome shade, and rice paddies terrace the hillsides. Despite its beautiful natural environment, during the 1960s, Japan underwent rapid economic growth, but the development of large scale industries in the Setouchi region exacted a heavy toll in the form of environmental pollution. Many of the art islands were once toxic wastelands and landfills .
There are about dozen small islands but the most famous ones are probably NAOSHIMA & TESHIMA. So we hopped on the first fairy from Takamatsu Port, headed to Naoshima. You can check out the Ferry time tables and prices on this website. Here are some useful tips !
GET THERE EARLY ! 
I recommend getting on the first ferry so that you have ample time to explore the island especially if you are going for a day trip.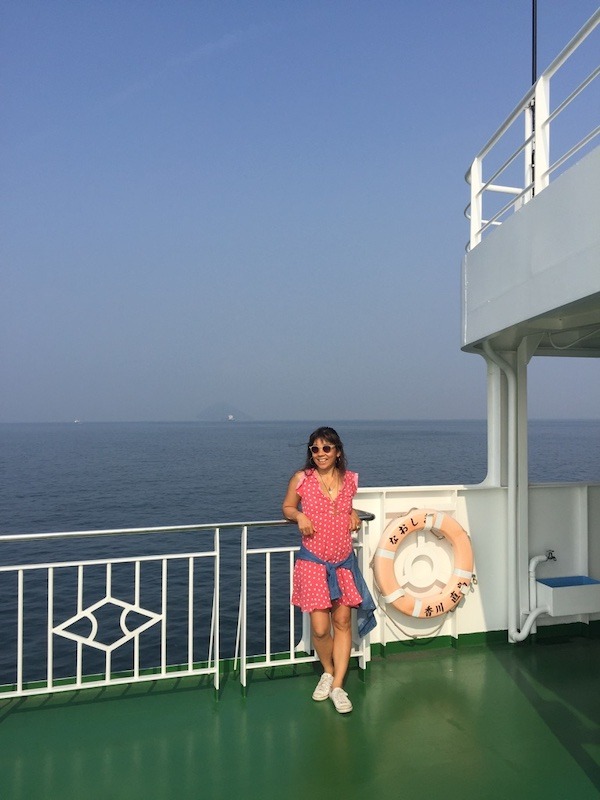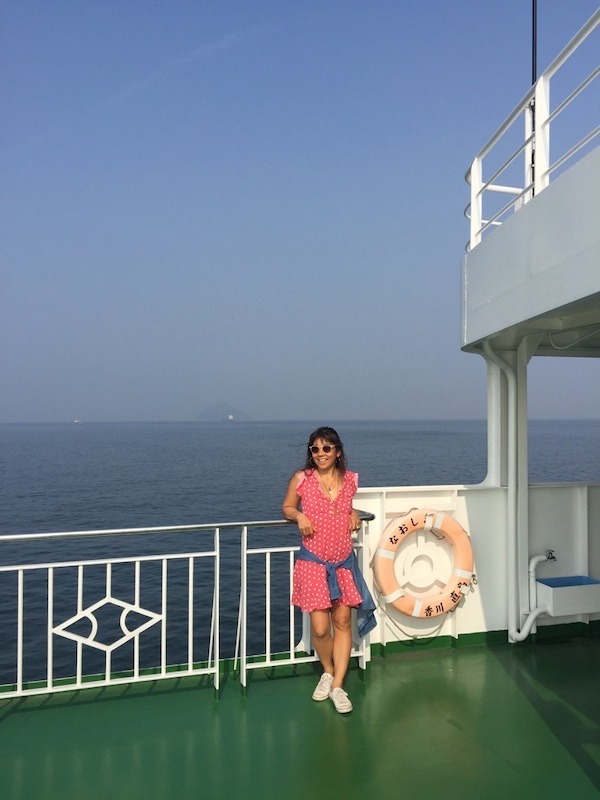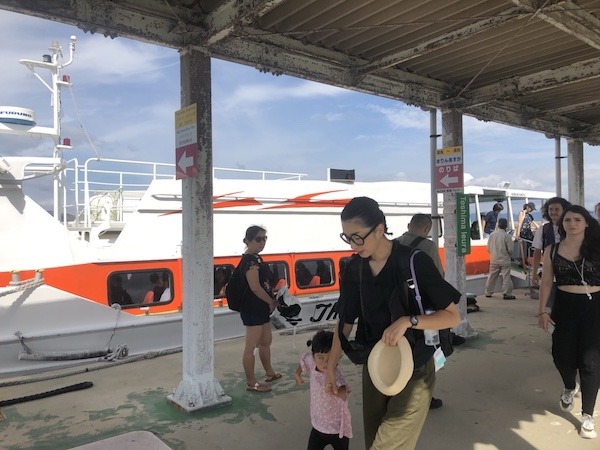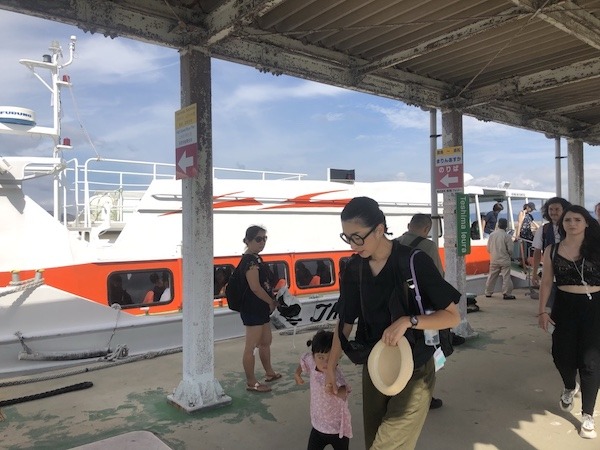 .
* You CANNOT BUY TICKETS ONLINE IN ADVANCE, THEY ONLY SELL 30MIN PRIOR TO DEPARTURE TIME AT THE TICKET COUNTER. SO MAKE SURE YOU ARE AT THE FERYY TERMINAL AT LEAST 30 MIN DEPARTURE TIME.
2.  RENT A SCOOTER. BOOK IN ADVANCE ! OUGIYA RENTAL CYCLE  
The best way to get around the island efficiently is on a scooter. There are buses but they don't run often and you don't want to be waiting for a hour if you've missed one! Electrical bikes are also an option but don't go for the normal cheap bicycles. The roads are very hilly, windy and many ups and downs, trust me you're legs will burn !
We booked online in advance as they said they are limited, Make sure you have your International drivers license if you want the scooter option. The scooters were JPY1,500 for the day. The other benefit was that we booked an accommodation that was managed by the same company so we could leave our big luggage and they had transported it to the guest house when we checked in. But they do not accept or store your luggages so you have to find your own storage if you are traveling with big bags. There are storage places near the ferry terminal.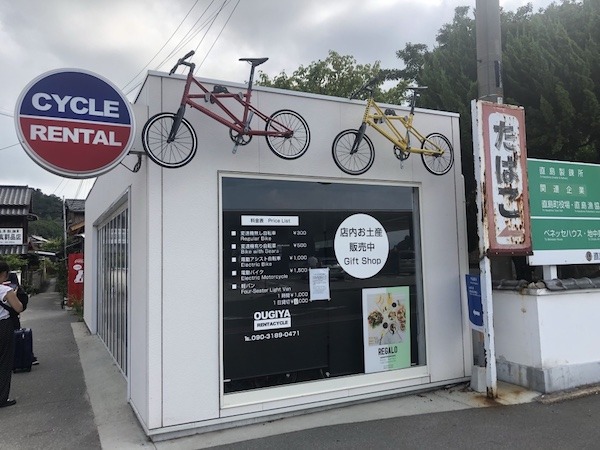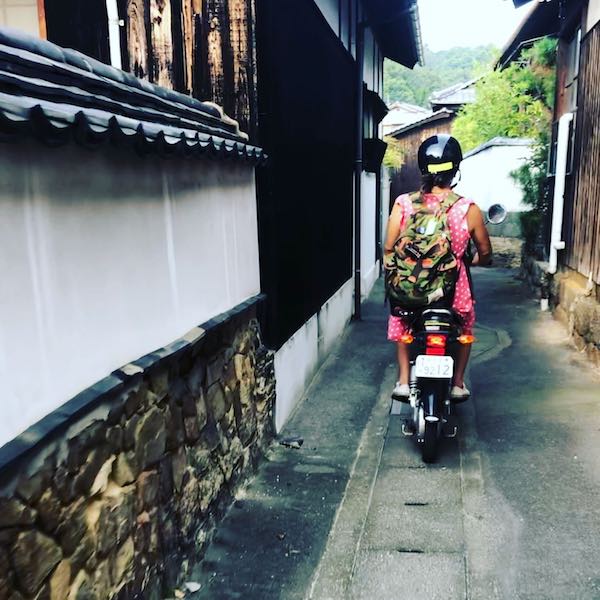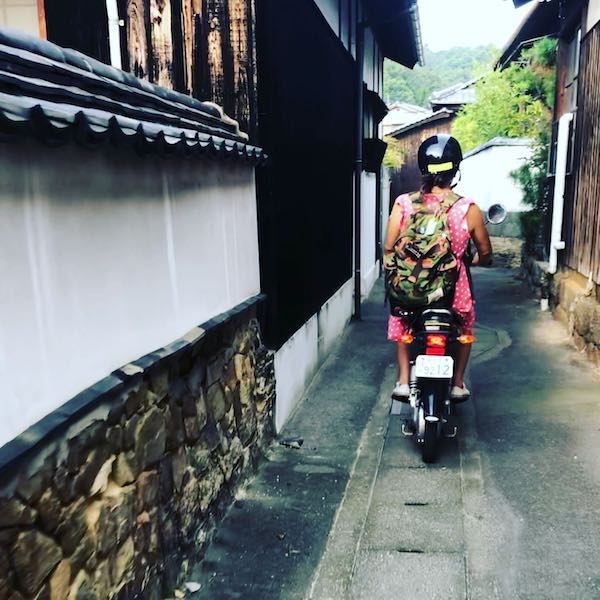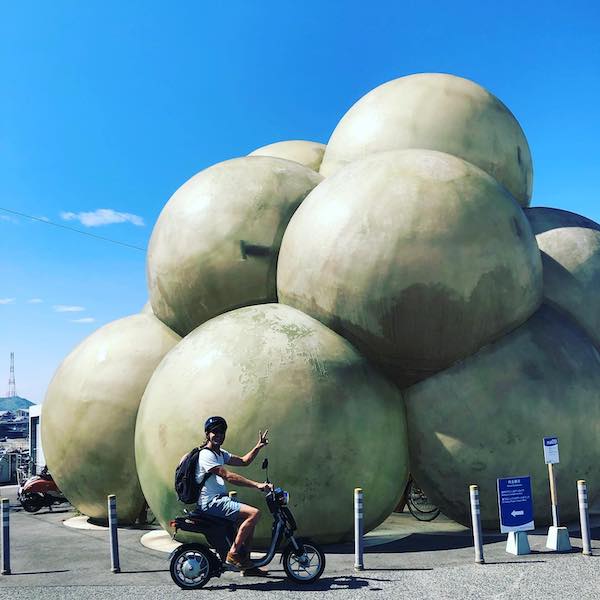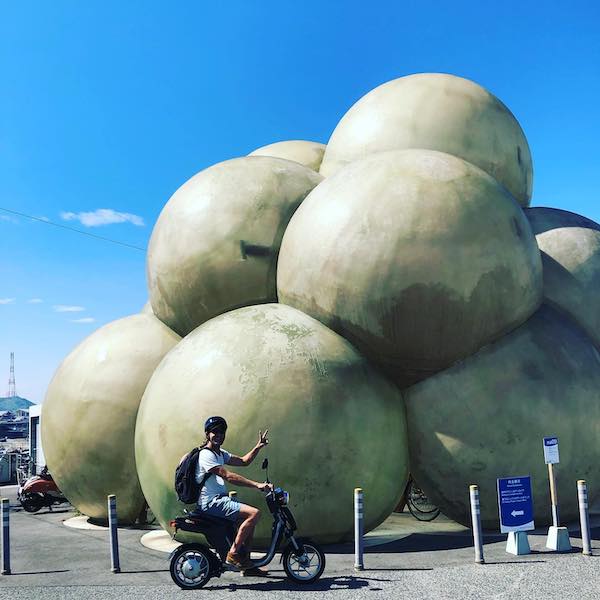 3. DO YOUR RESEARCH, MAKE A PLAN AND TIME LINE
There are so much to see so prioritise your visits , how long you want to spend at each one , how long it will take to get back, what is the last ferry you need to catch to get back to where you need to be ( if its a day trip ) . Make sure to grab  the Brochure and map of the island at the ferry terminal. We were also on a budget so we couldn't go to every museums as the admission fees can add up, so good to pick the ones you really want to see. Also , Chichu Art Museum only allows certain number of people at a time so you will need to BOOK YOUR SPOT ONLINE BEFOREHAND.    
 4. BOOK ACCOMMODATION IN ADVANCE 
There are not many accommodations on the island so do your research and book online in advance. We stayed at HOSHIKUZU which was located in the town centre and near the ferry terminal so it was easy to get around. We didn't want to rush so we decided to stay one night at Naoshima and spend the next day at Teshima. In hindsight, we could have had another night in Teshima but we saw most of what we wanted to see.
DAY 1- NAOSHIMA 
Much of Naoshima's art was installed by the Benesse Corporation, which oversees art museums, installations and sculptures both on Naoshima and on neighboring islands. Benesse's museums were designed by the well known Japanese architect Ando Tadao and include the Chichu Art Museum, Lee Ufan Museum and all the buildings of the Benesse House.  Numerous outdoor sculptures are situated around the coast as well, including Yellow and Red Pumpkin by Yayoi Kusama, which has become a symbol of Naoshima.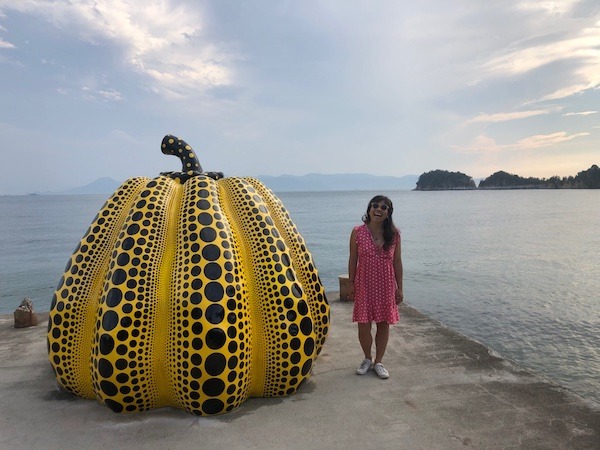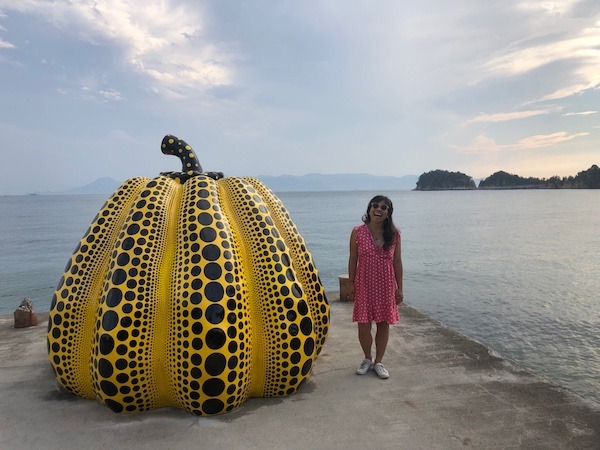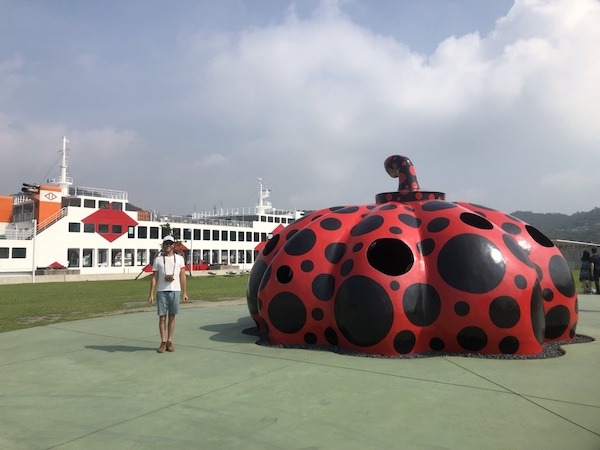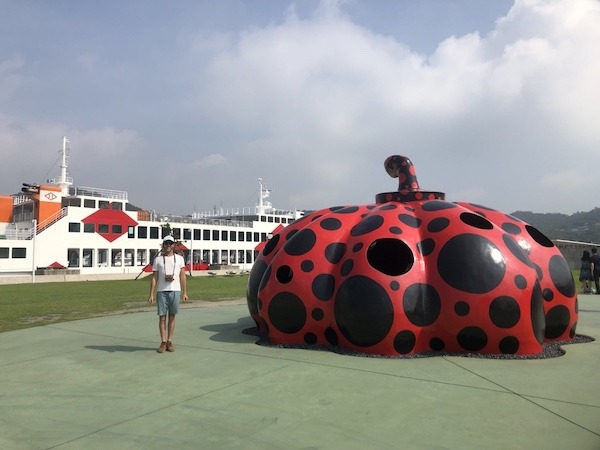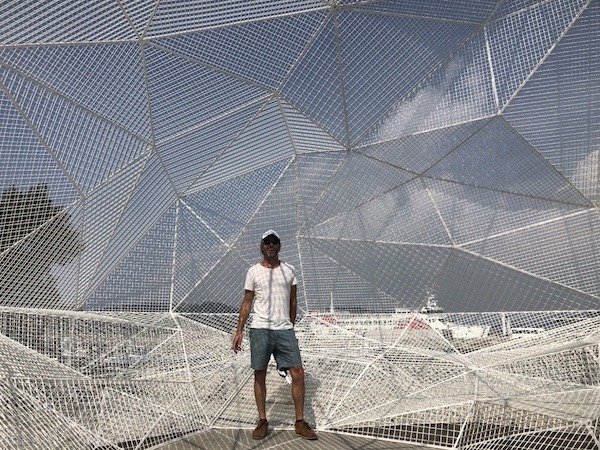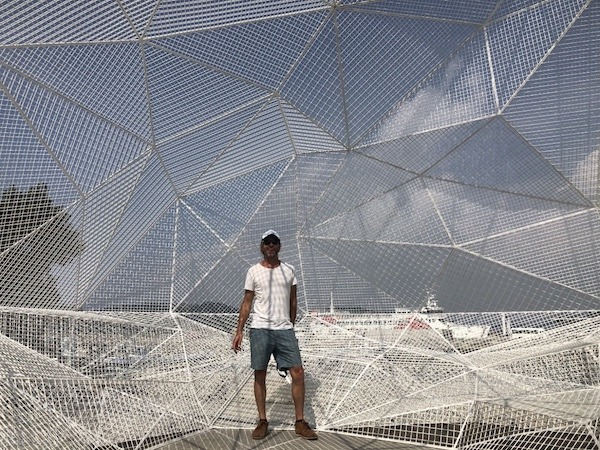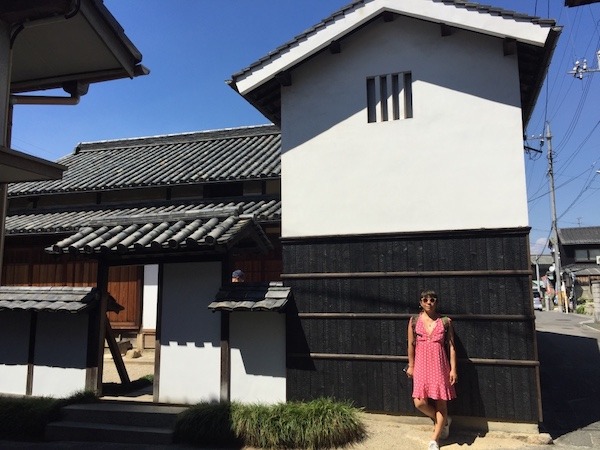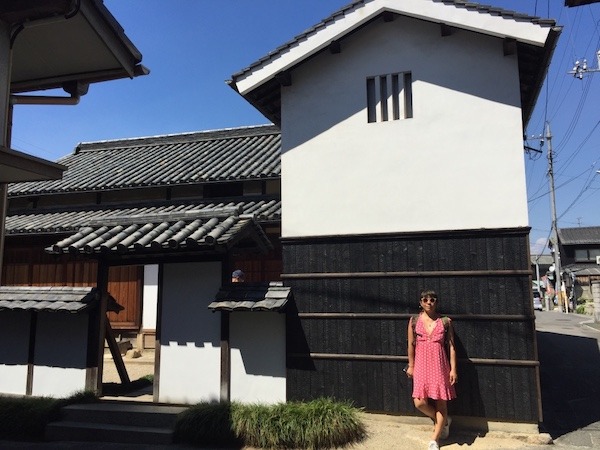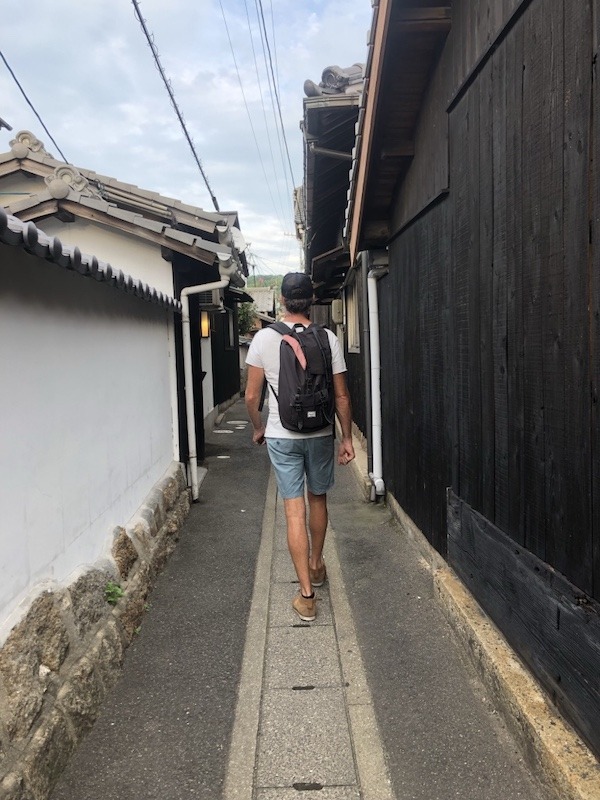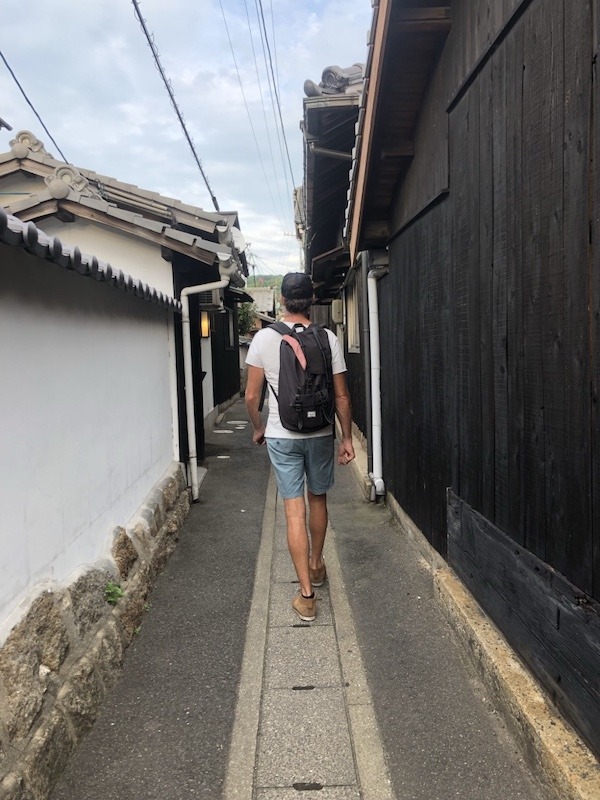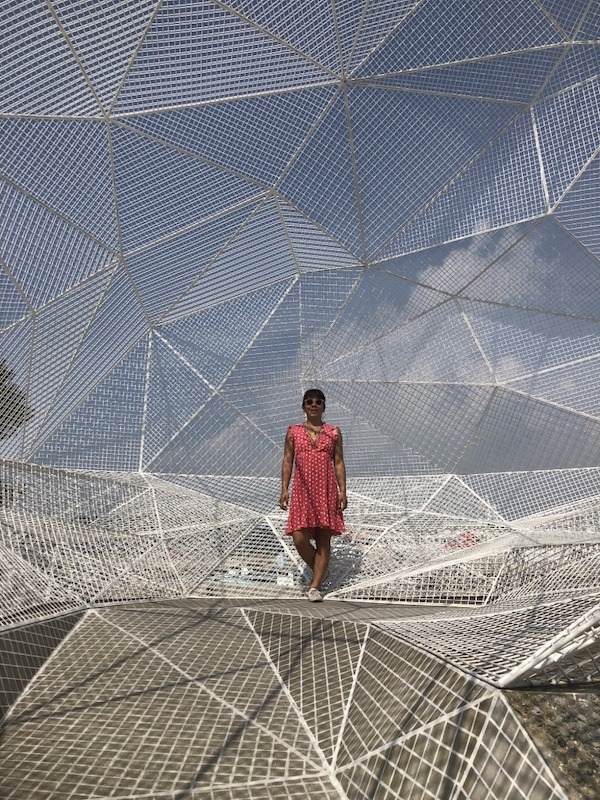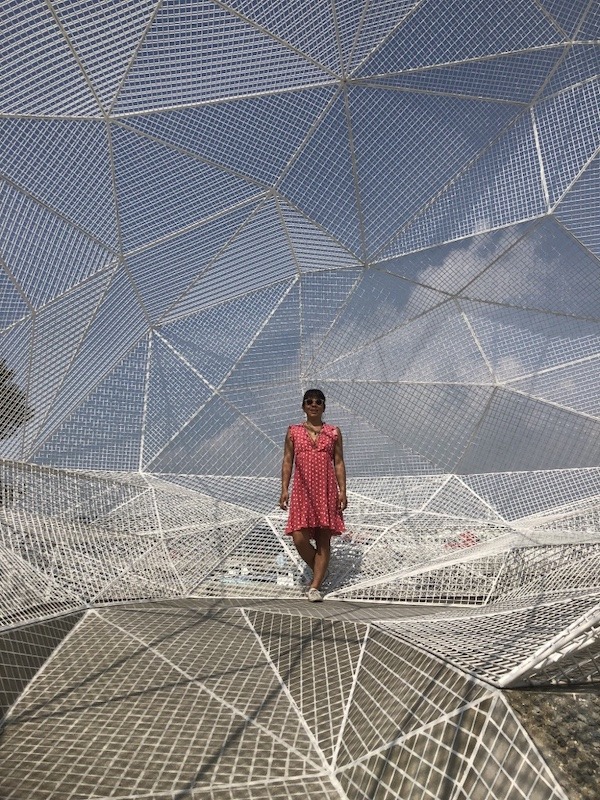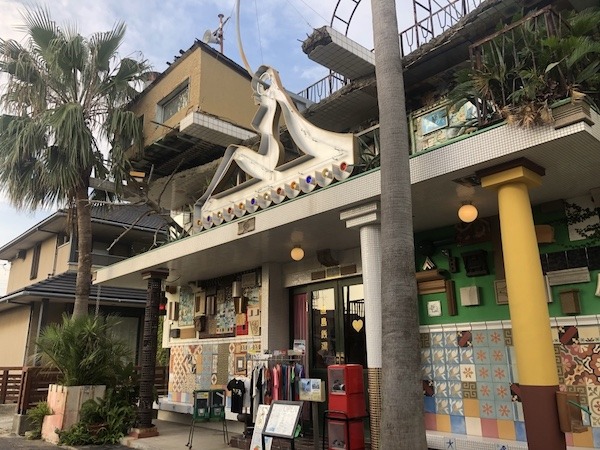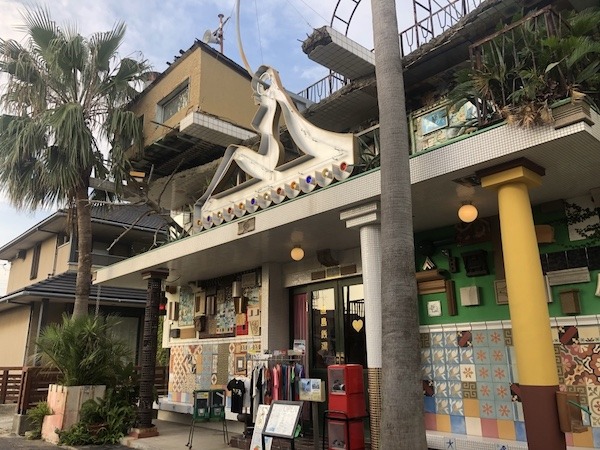 Damien , being a carpenter, was really impressed and inspired by these SHOSUGI-BAN designs. Shou-sugi-ban is the ancient Japanese technique of burning Sugi, or Japanese Cypress, for use as a siding on the exterior of buildings. The first reason to do so was to protect against fire. It also turned out to make it more durable. The technique is still used in places like Naoshima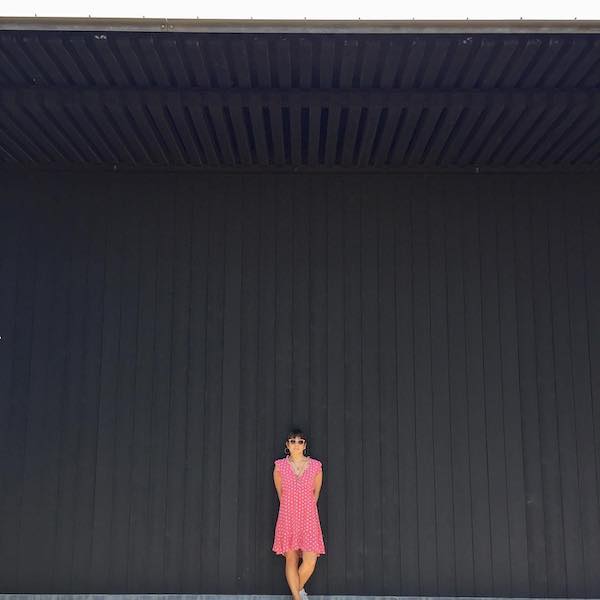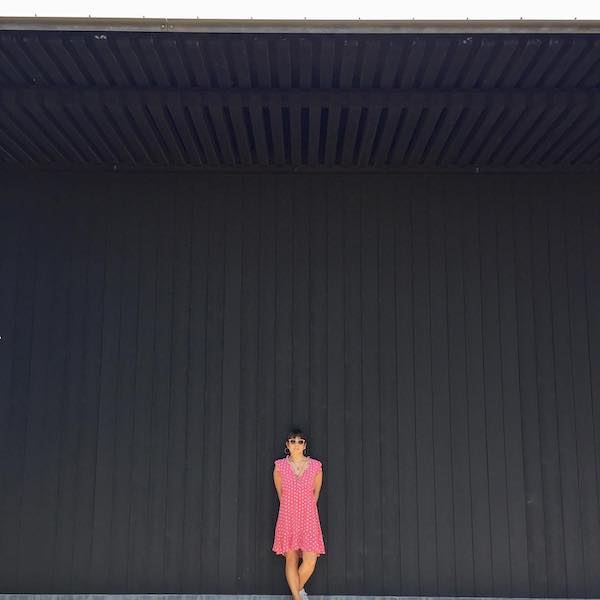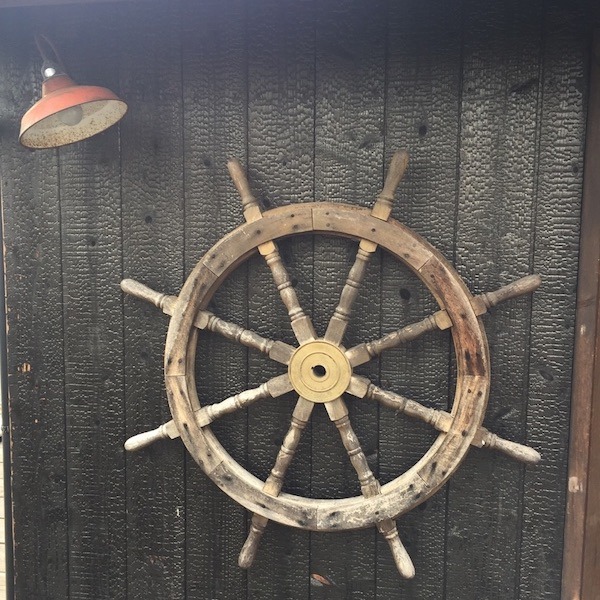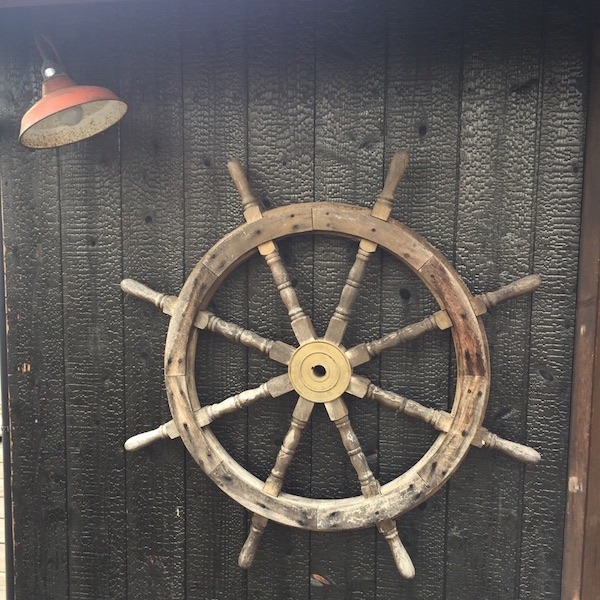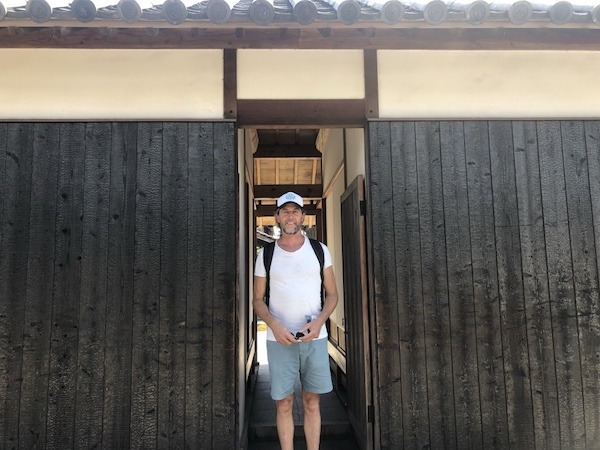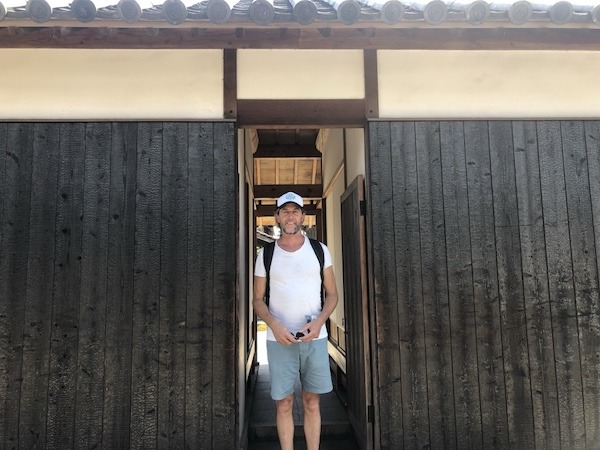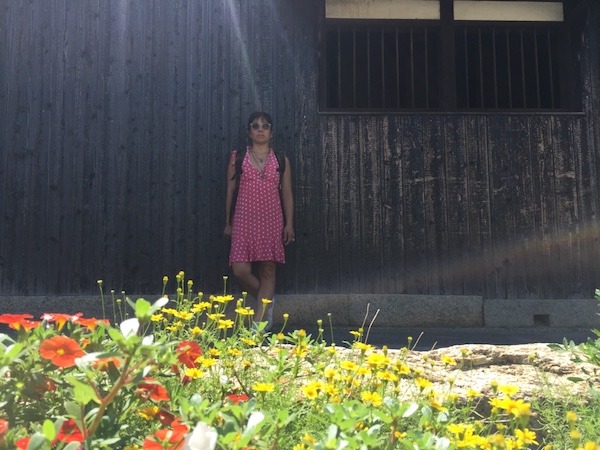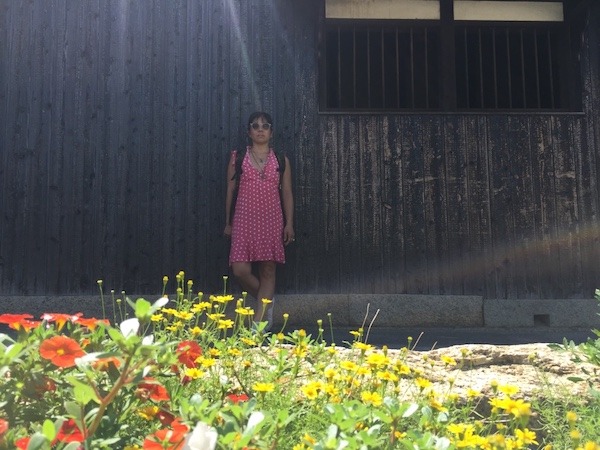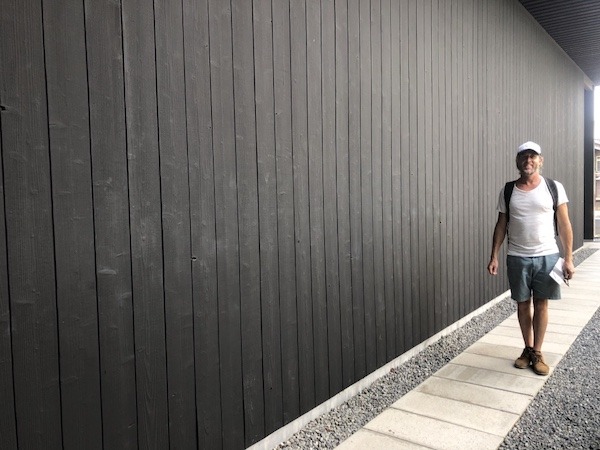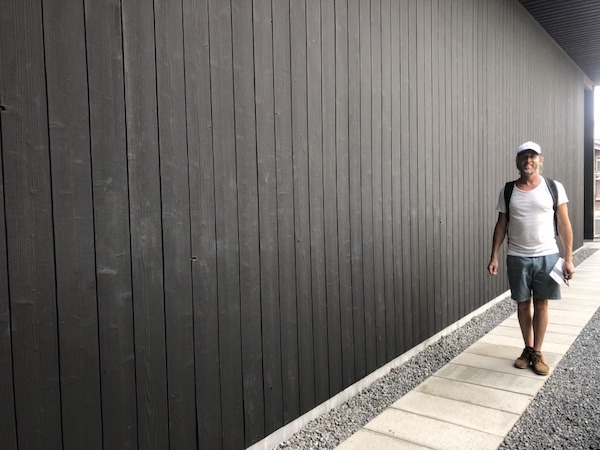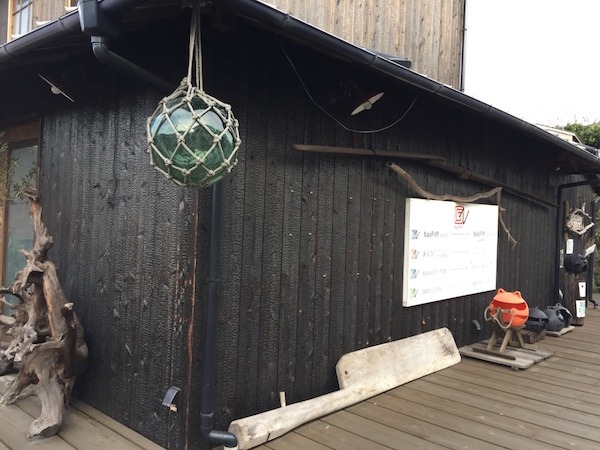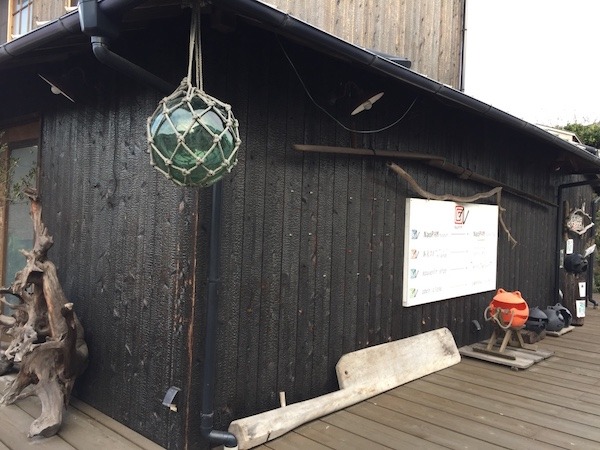 You feel like you have time warped into an old village just wandering through the narrow alleys .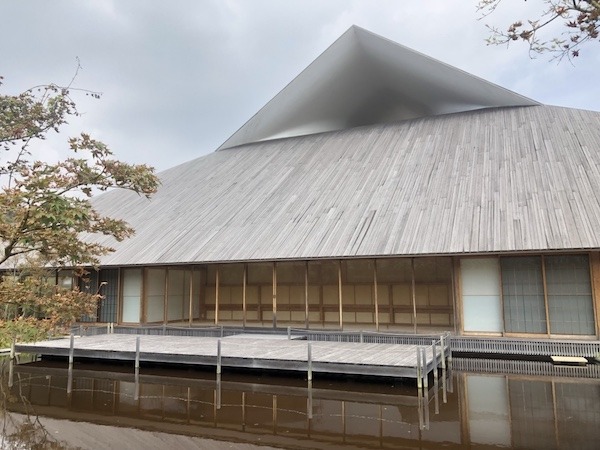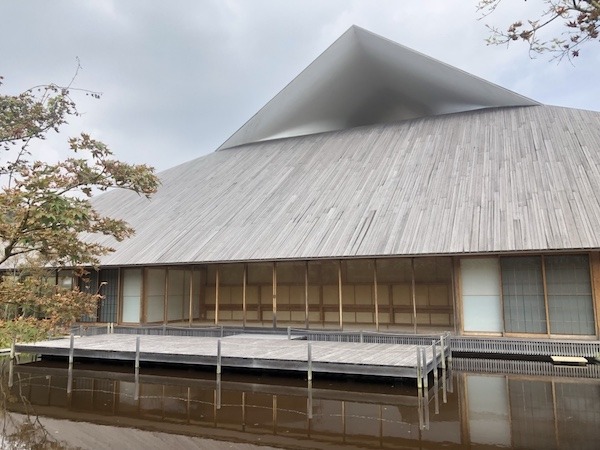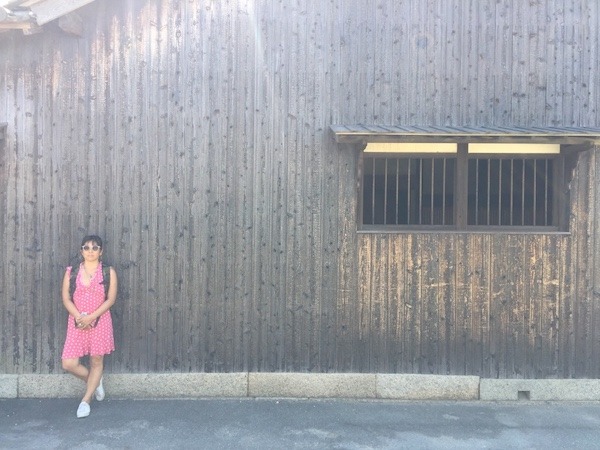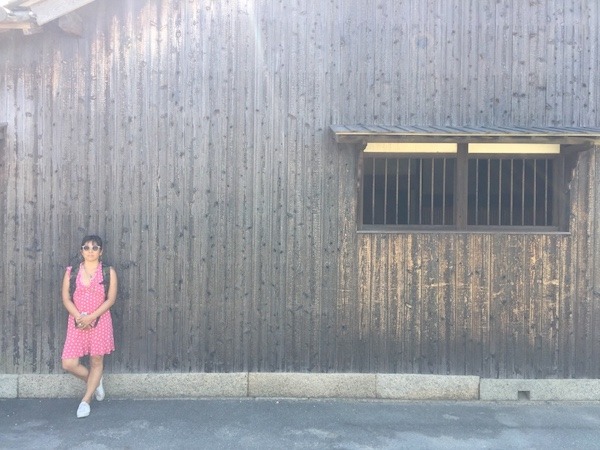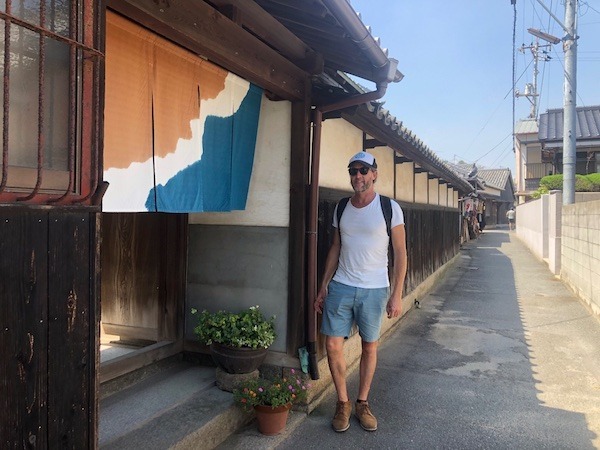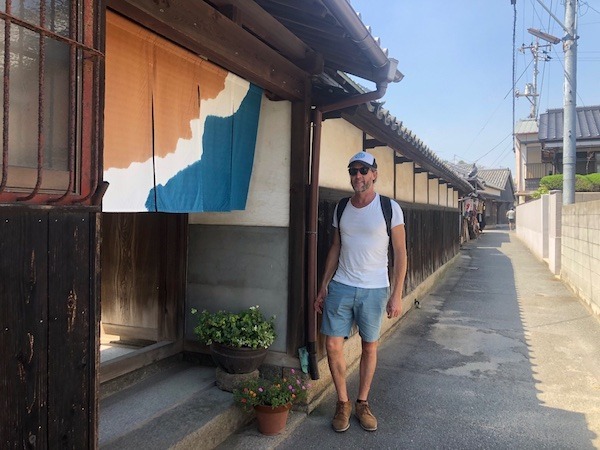 If you go on the weekdays and off peak season, some of the shops, cafes, restaurants can be closed so make sure you have enough time for plan B . We found a really authentic vegan cafe AISUNAO for lunch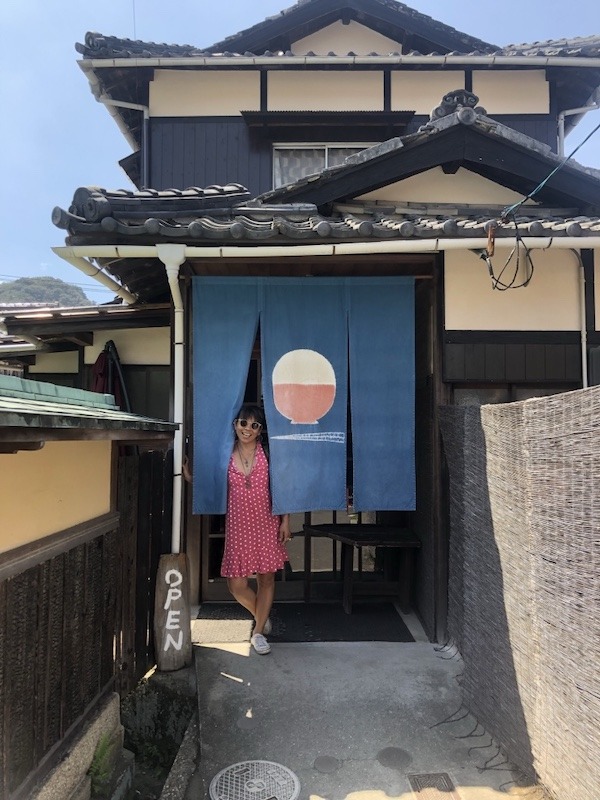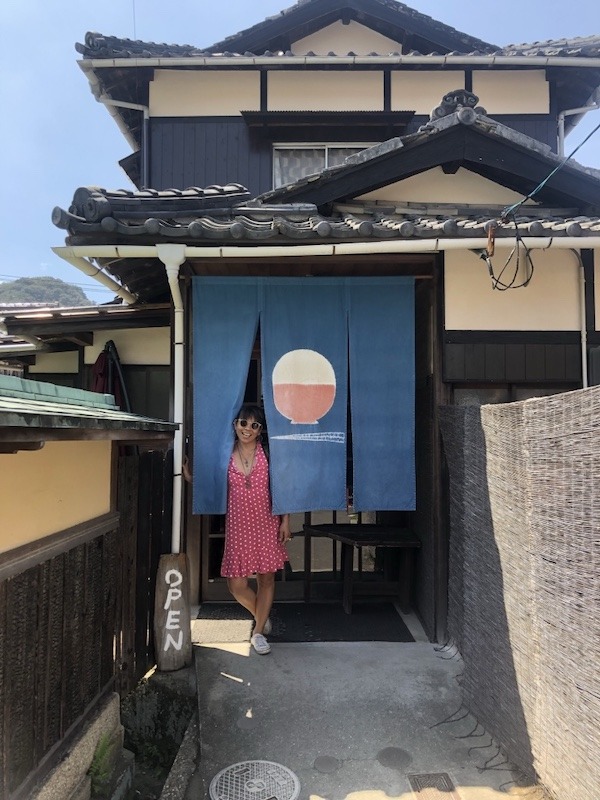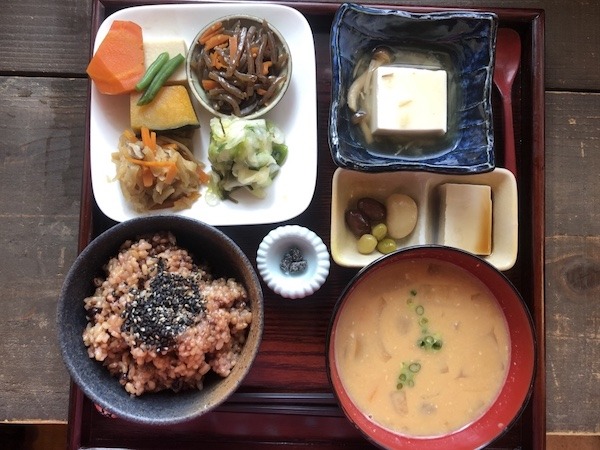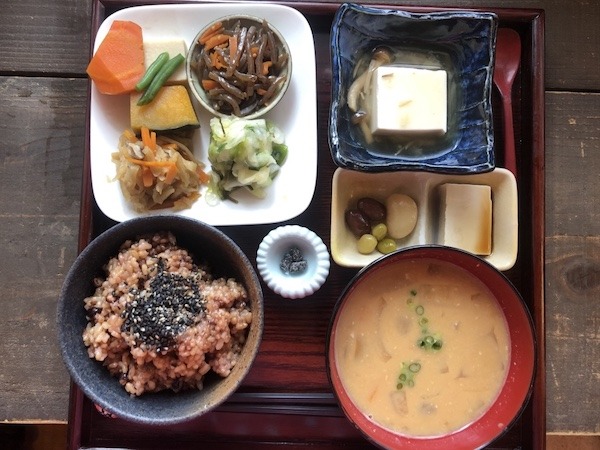 After our lunch we re-visited our plan and decided to go to the Benesse House Museum instead of the Chichu Art Museum.
Benesse House Museum opened in 1992 as a facility integrating a museum with a hotel, based on the concept of "coexistence of nature, art and architecture." Designed by Tadao Ando, the facility is built on high ground overlooking the Seto Inland Sea and features large apertures that serve to open up the interior to the splendid natural surroundings. If money isn't an issue , I wanted to stay at at the OVAL suite here but maybe another time…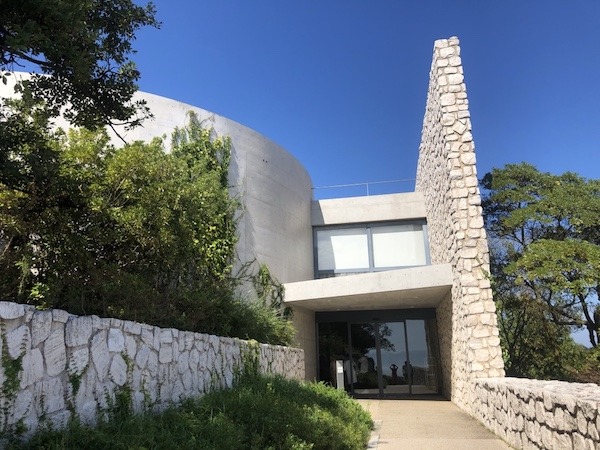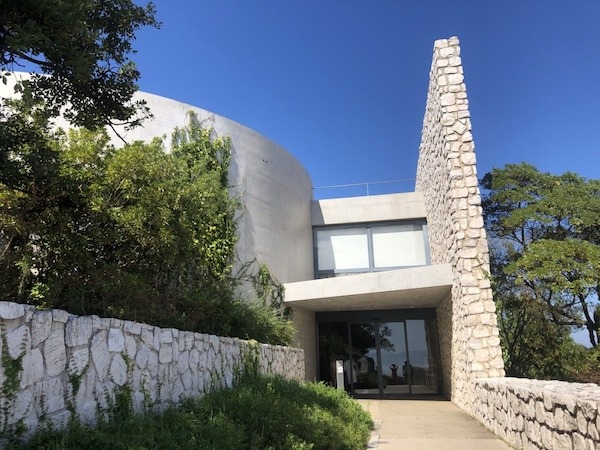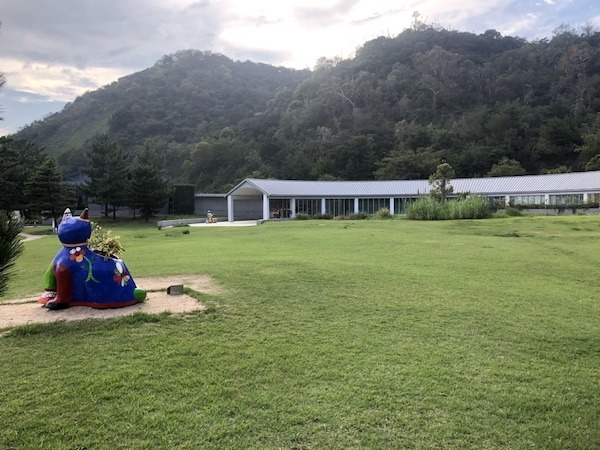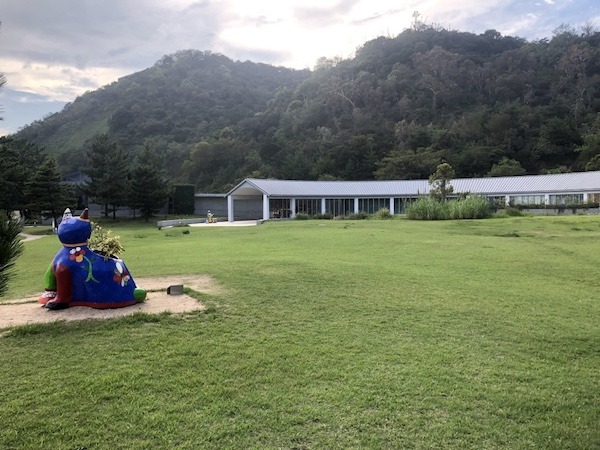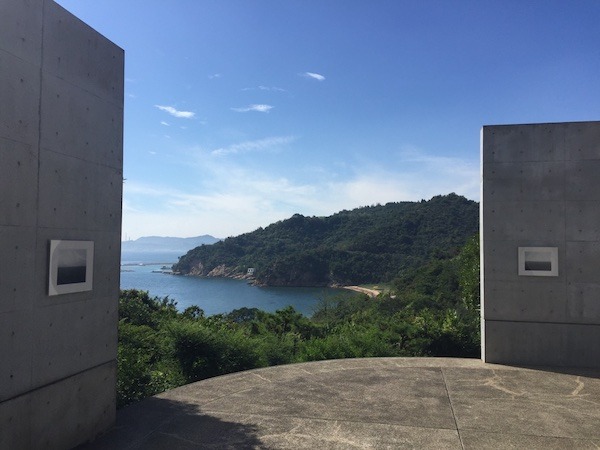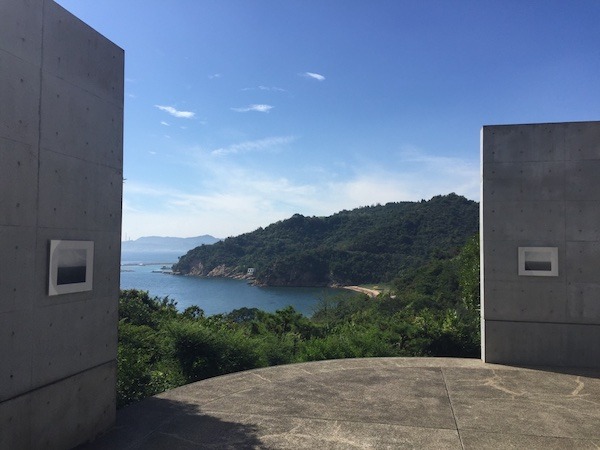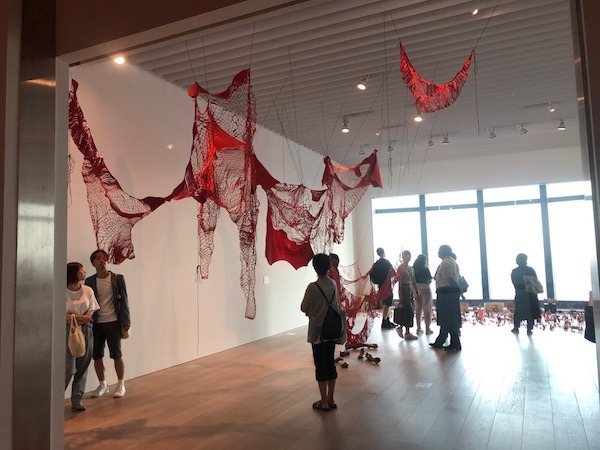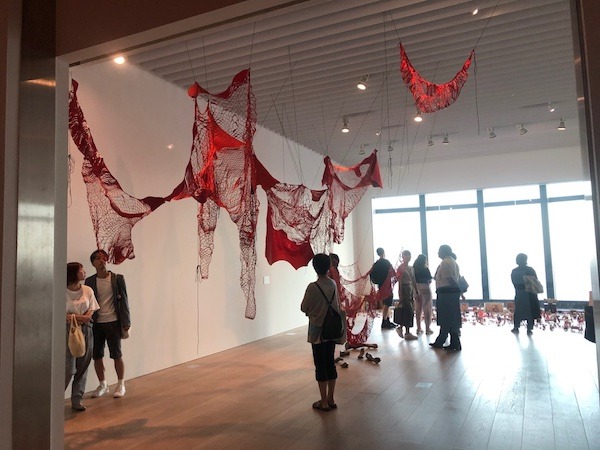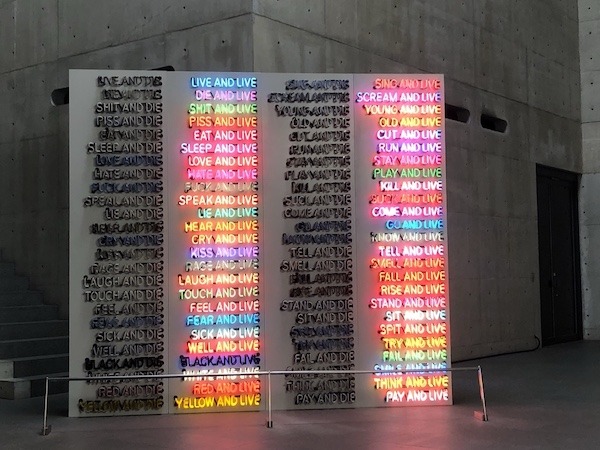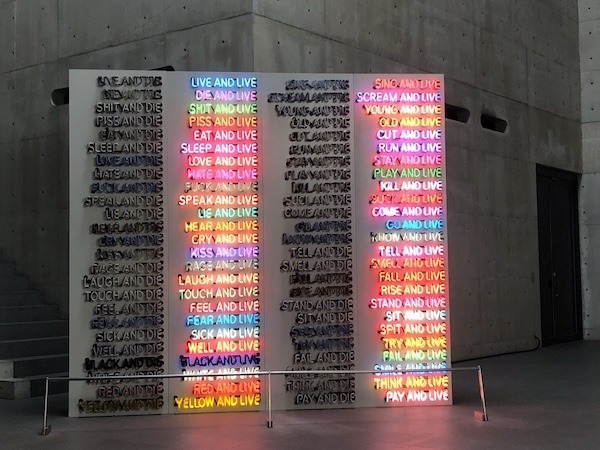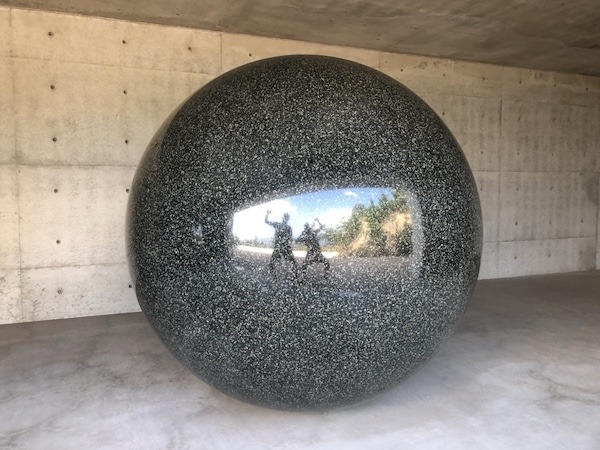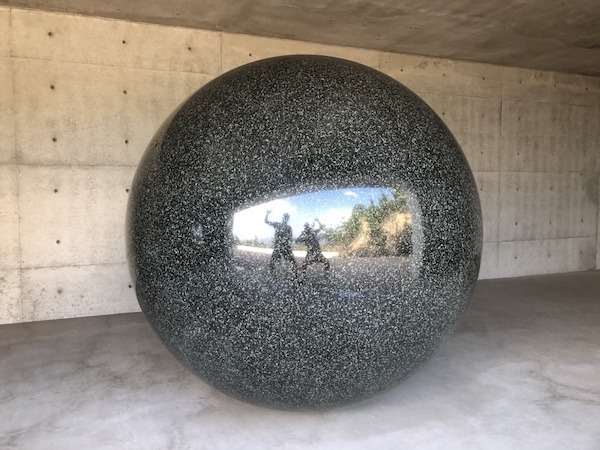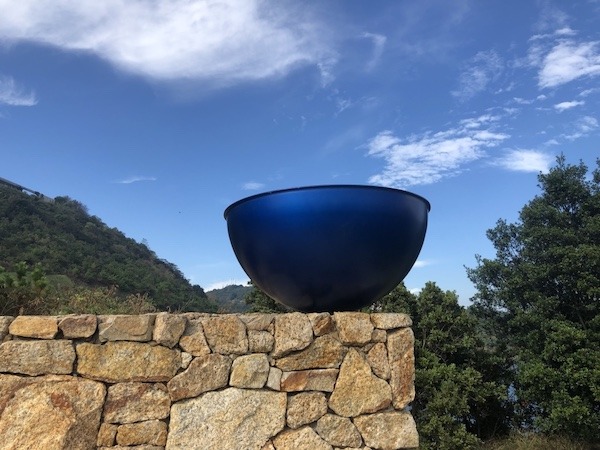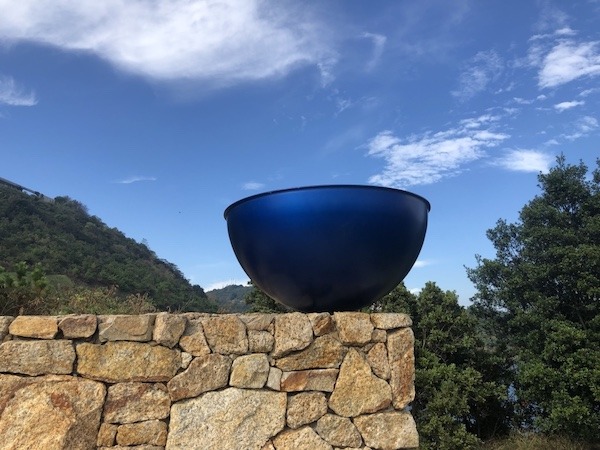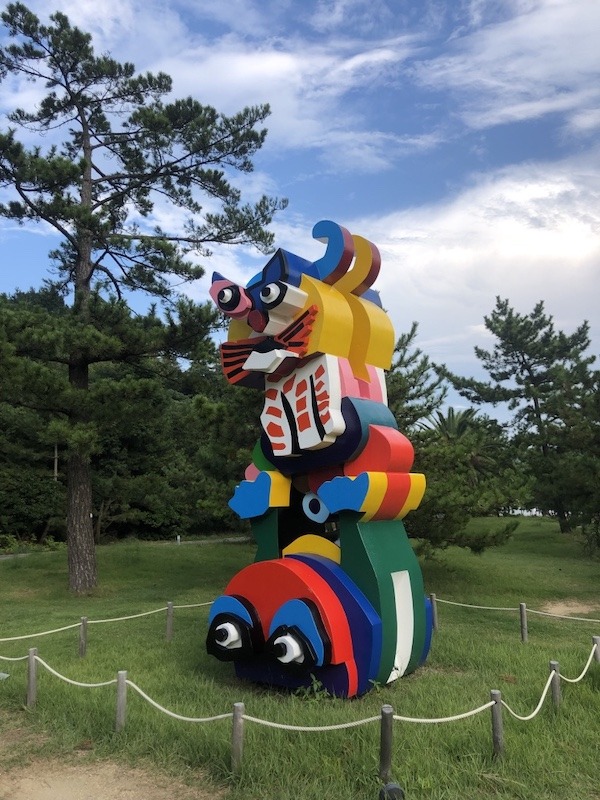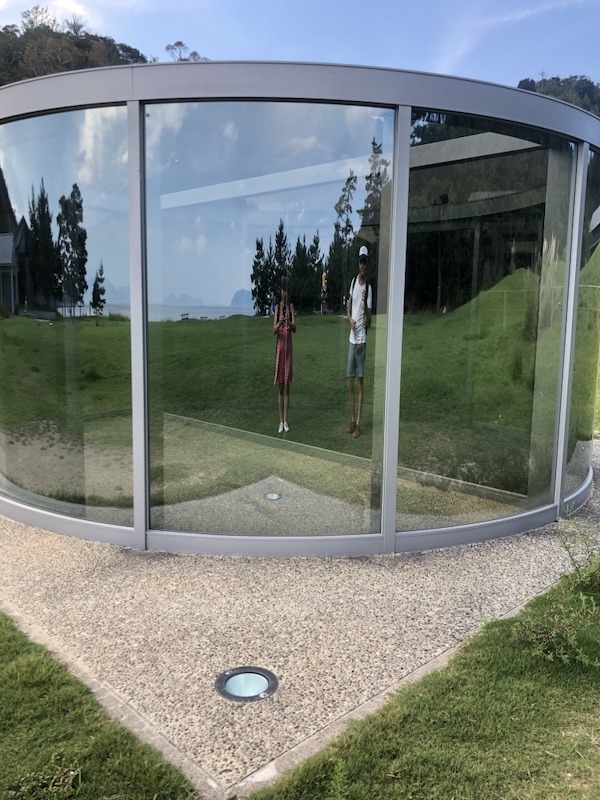 As the sun was setting , we returned our scooter and checked into our guest house.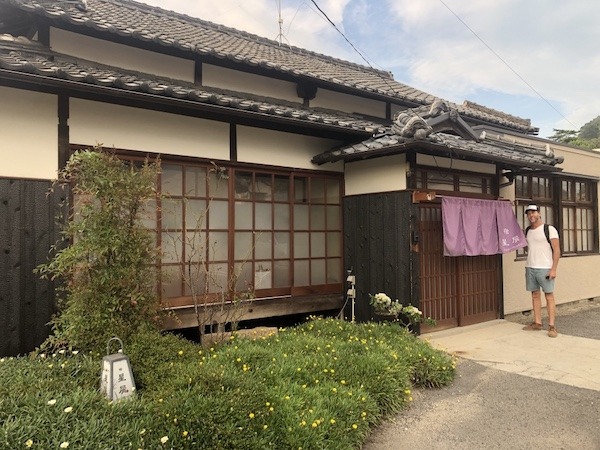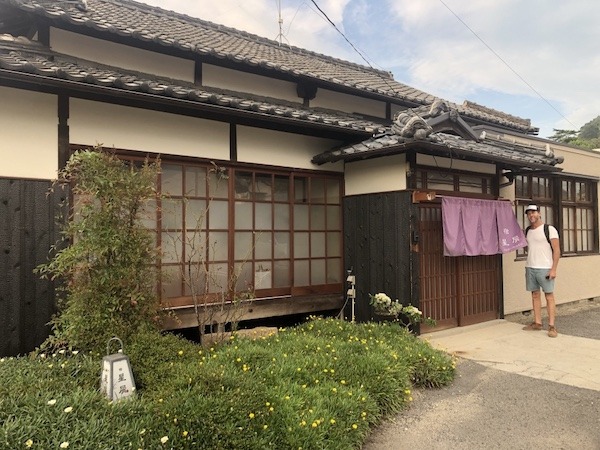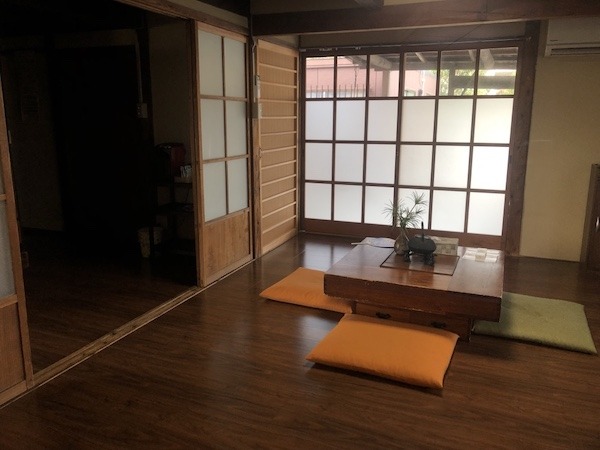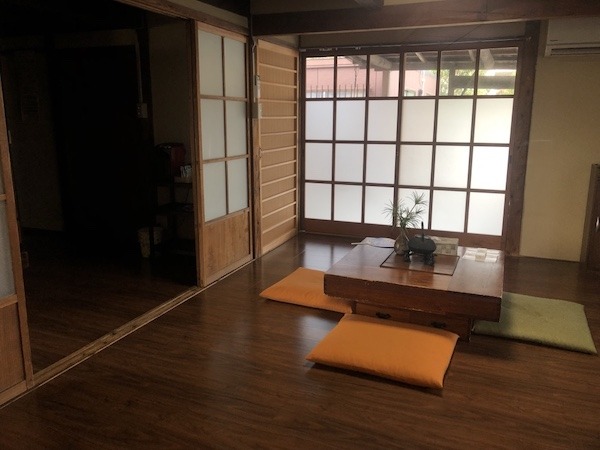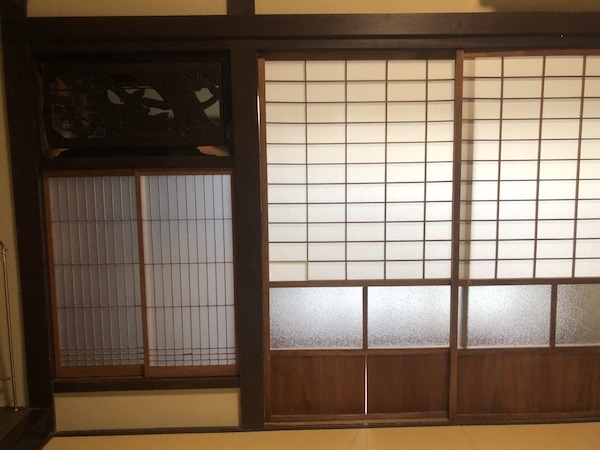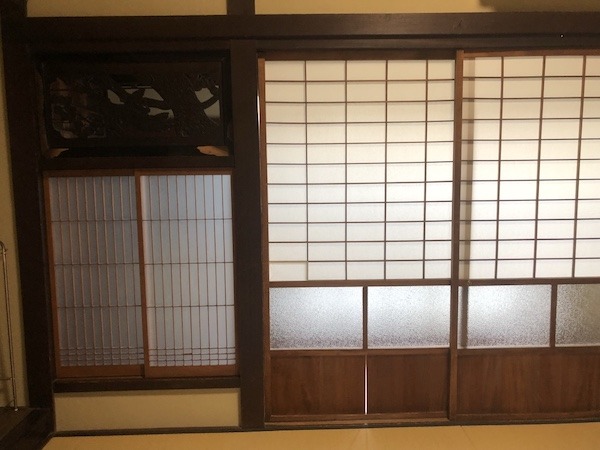 We strolled around to find something for dinner. Again not many places  are open but we found an American inspired Diner who could cater Vegetarian Tacos for Damien.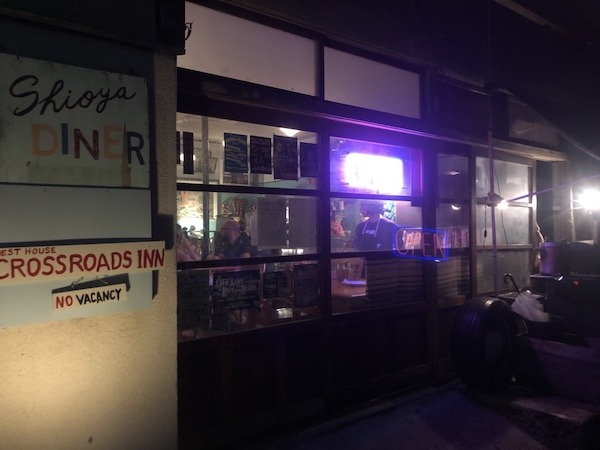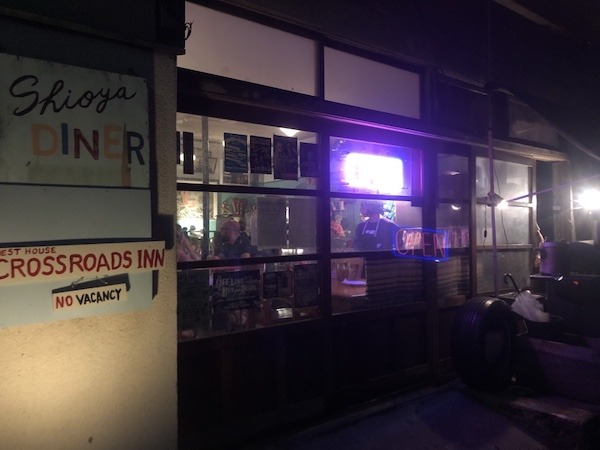 DAY 2 – TESHIMA 
Next to the architecture island of Naoshima,  is another serene island of architectural significance, Teshima. We took the ferry from Naoshima's Miyanoura Port to Teshima's Ieura port. It's about 20min boat ride to the neighbouring island. We had booked an electrical bike from Teshima PP where we could again leave our luggage free of charge.  It's a small fee but these costs do add up !
We headed straight to the TESHIMA ART MUSEUM . As  the museums are quite spread out,  so again , plan your day and wiser if you have your own transport so you don't have to rely on buses. And the beauty of cycling around is you get to slow down, stop wherever you want  because every corner is just breathtaking and so photogenic.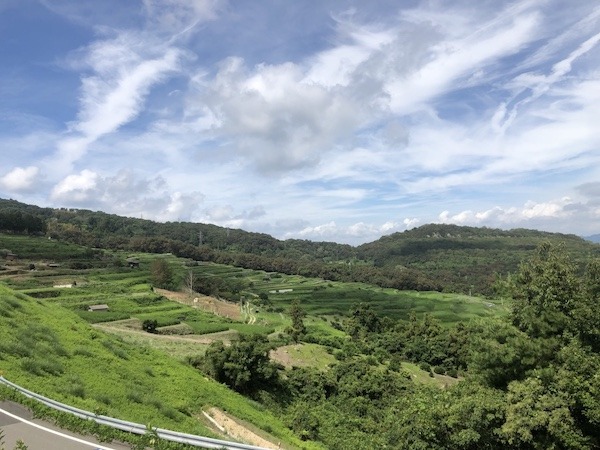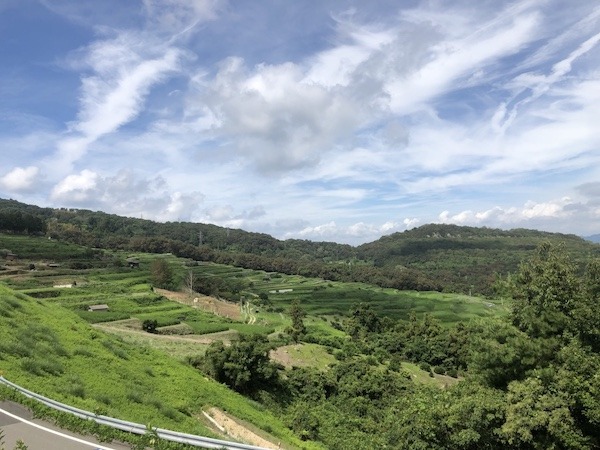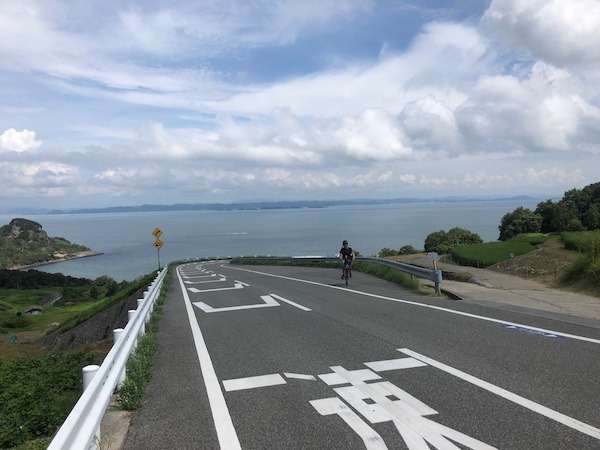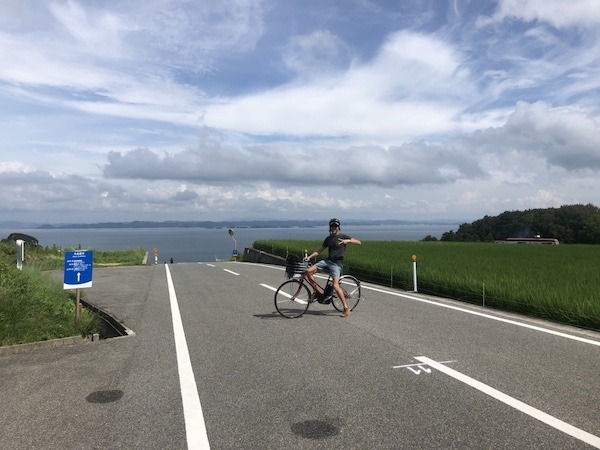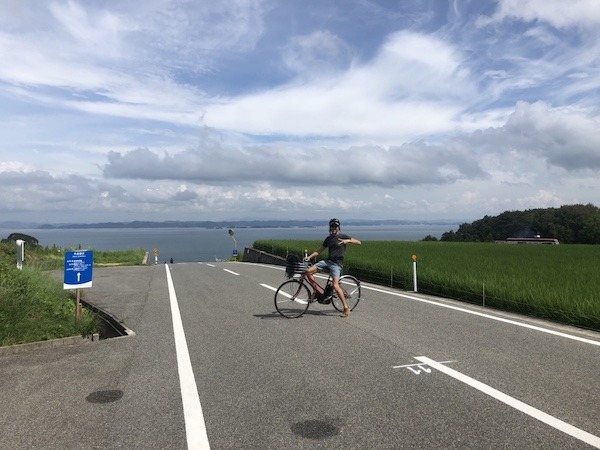 The museum experience begins with a peaceful  walk down a path that winds through the lush forest.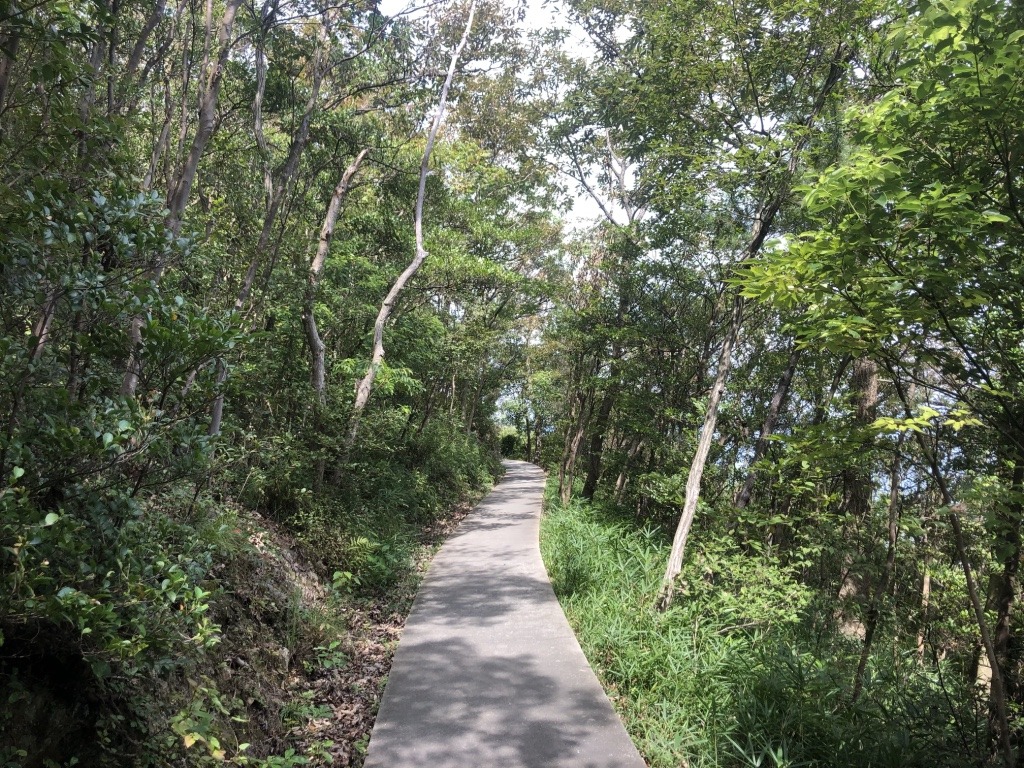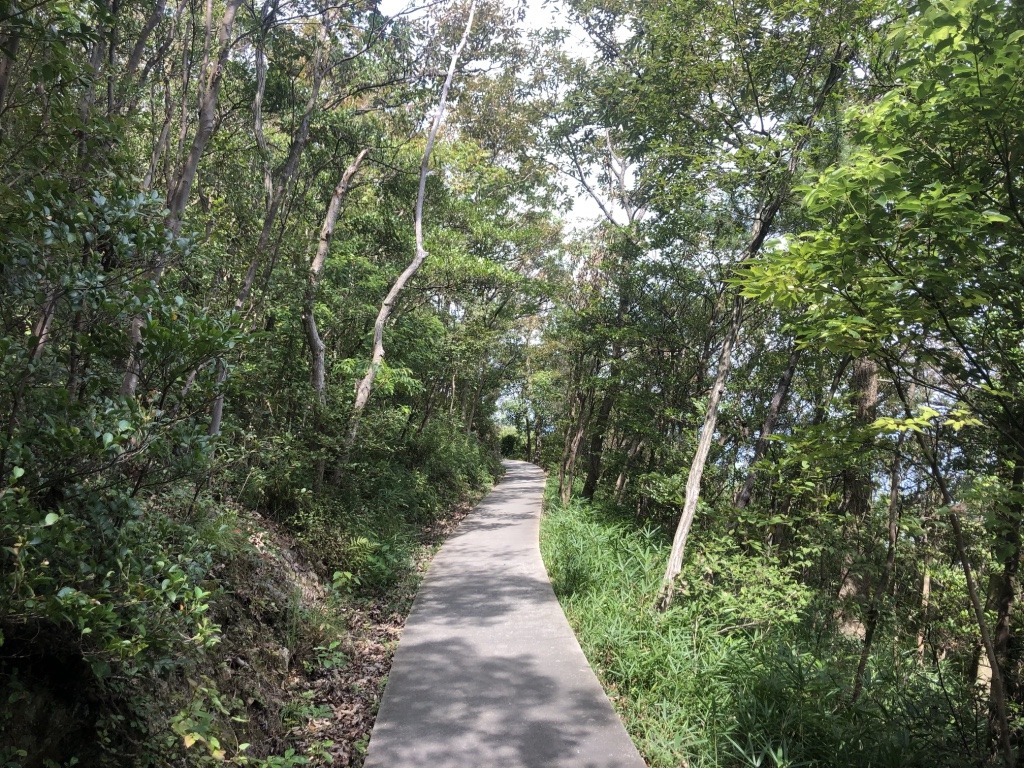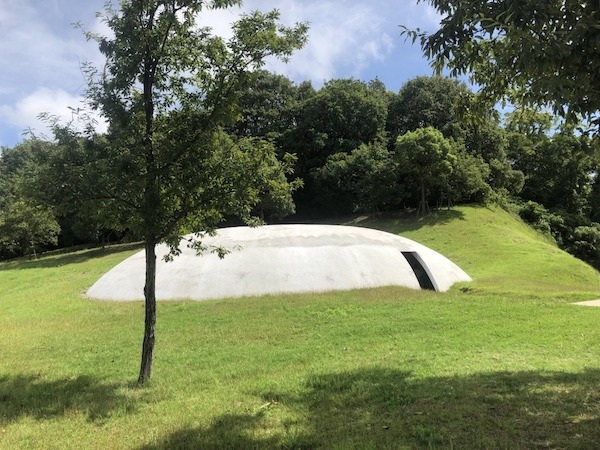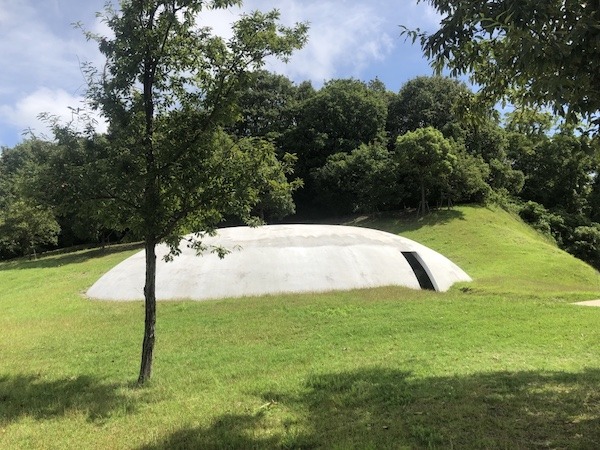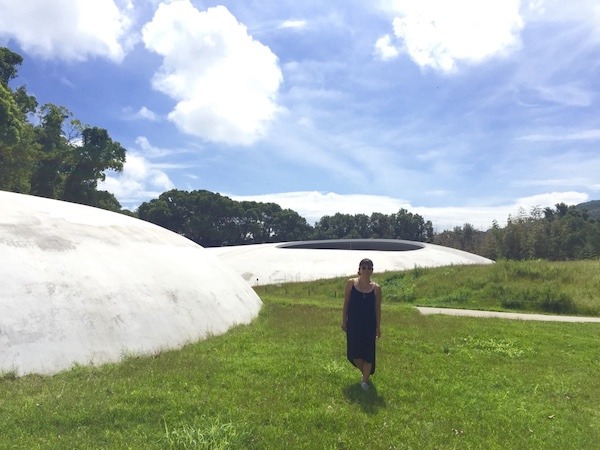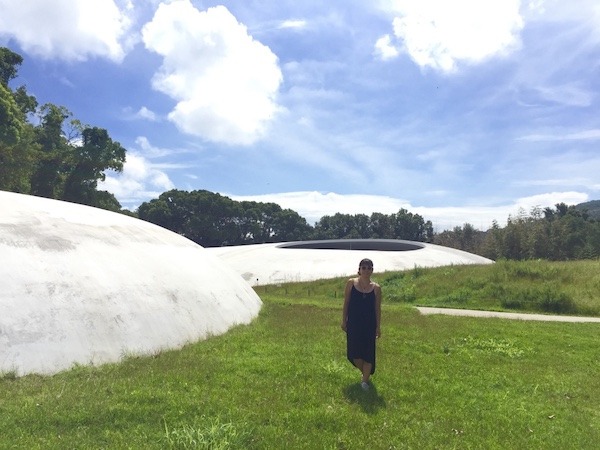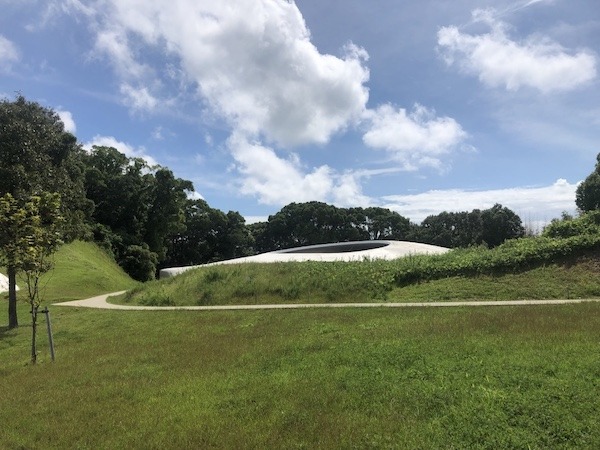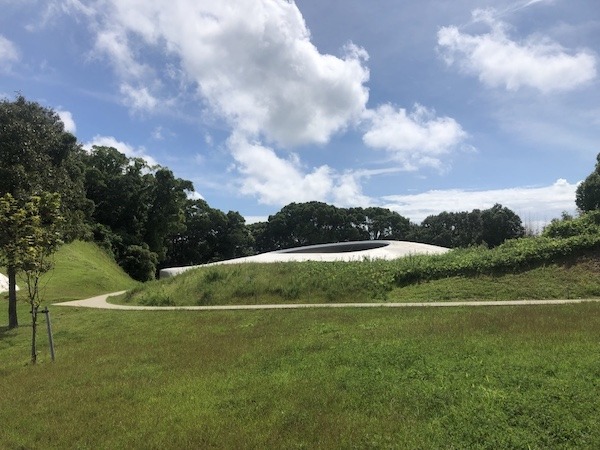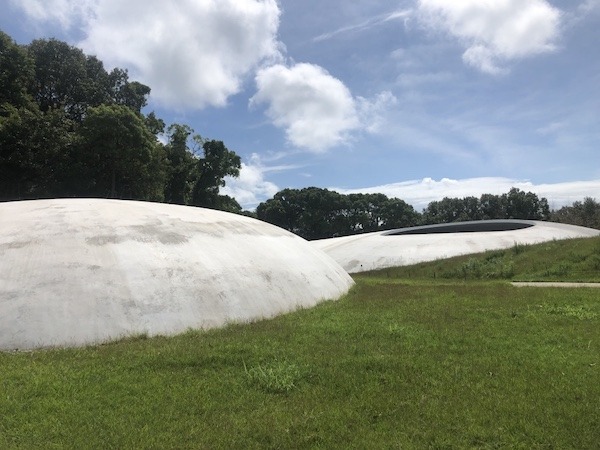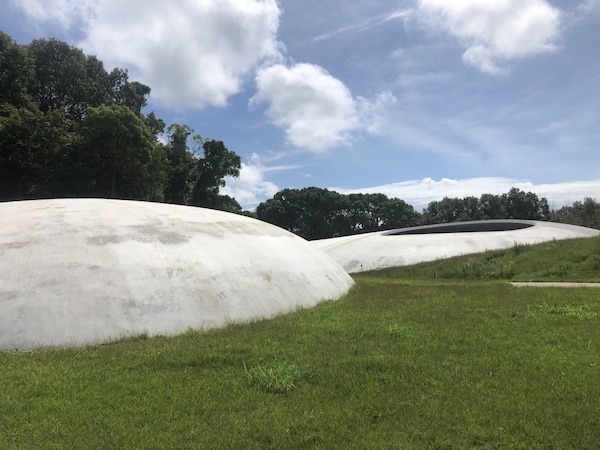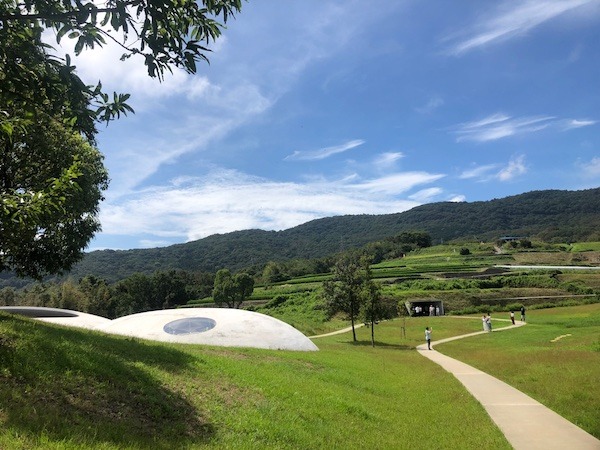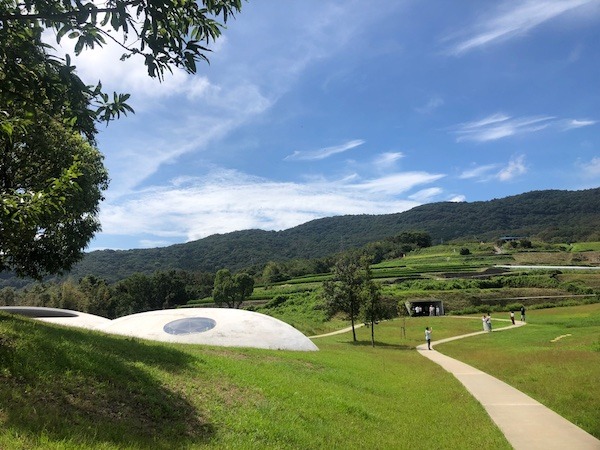 Unfortunately, you are not allowed to take any photos inside so here's a capture from the post cards we bought.
Arriving at the concrete dome of the main gallery after a winding walk through the forest is just an indescribable experience that's nothing like you have ever experienced before. It allows you to be present, JUST TO BE, allowing the audience not only to immerse oneself  in the warm womb shaped dome but also to delve into to all your senses and emotions to observe the natural surroundings,  providing an immensely engaging, yet subtle experience. The stillness is very surreal.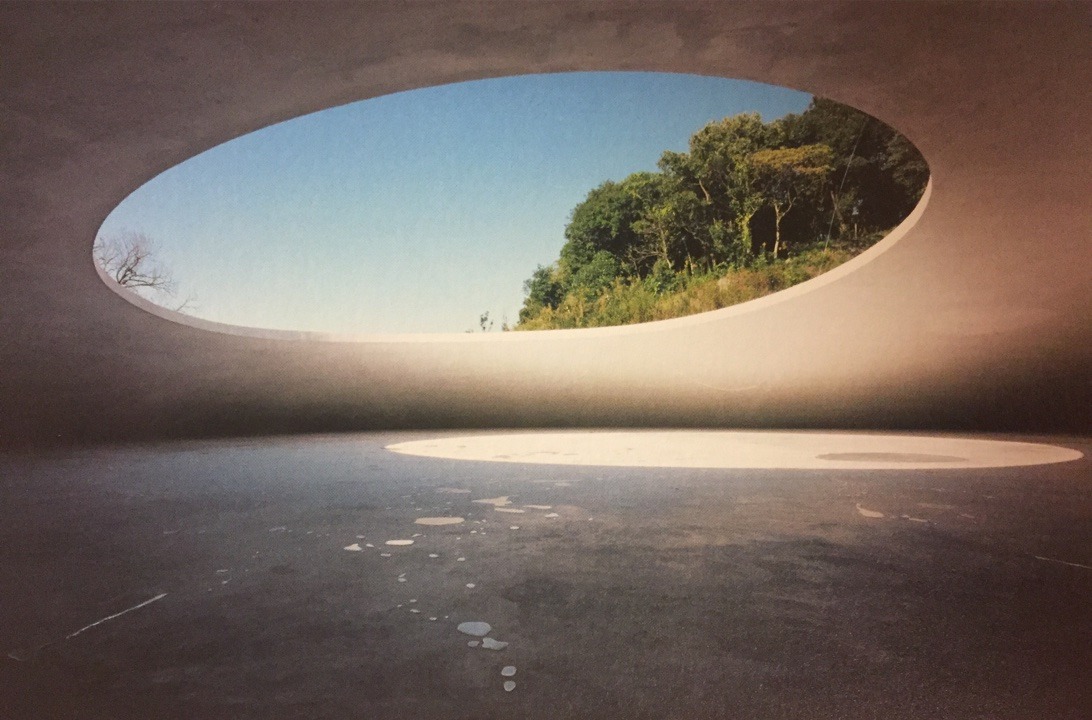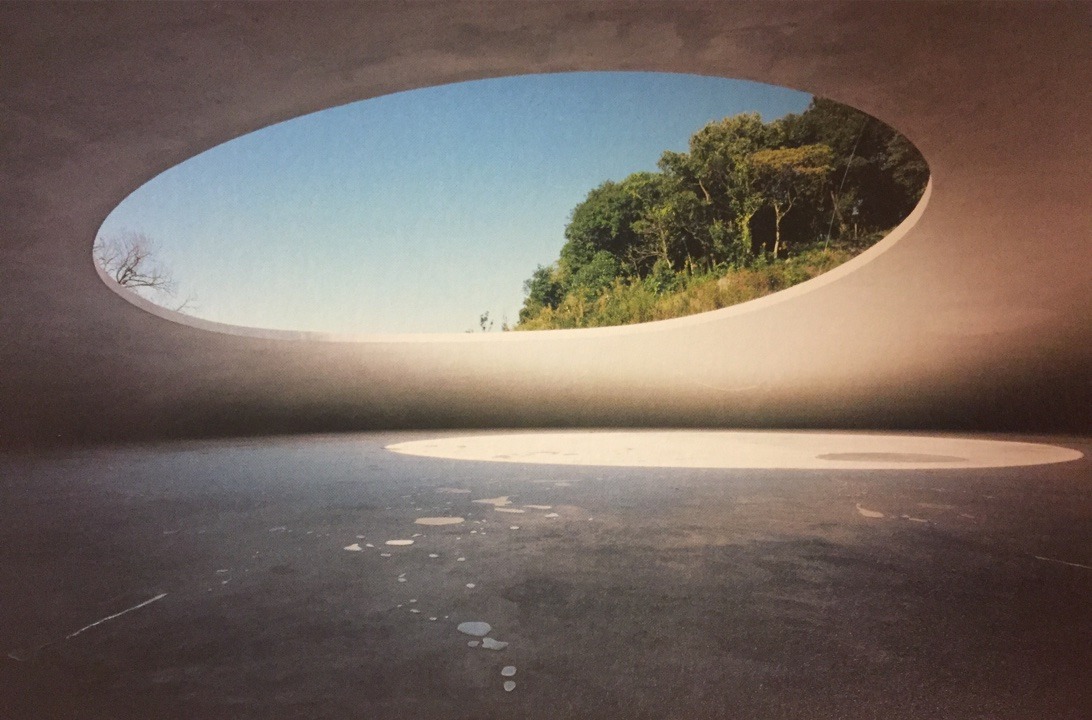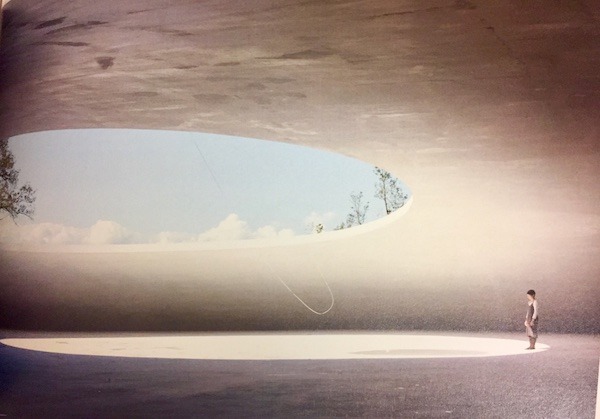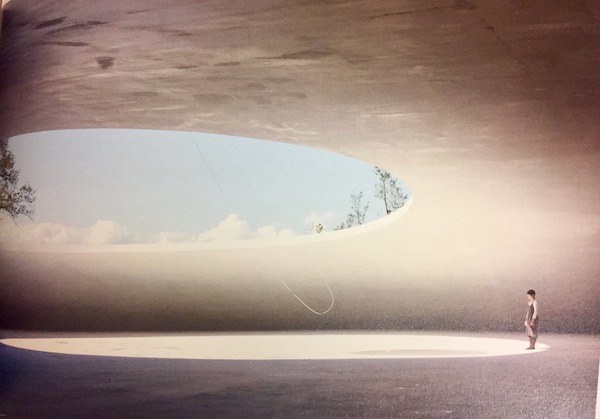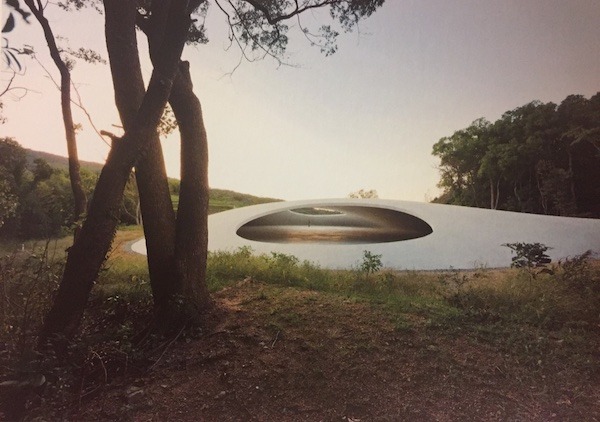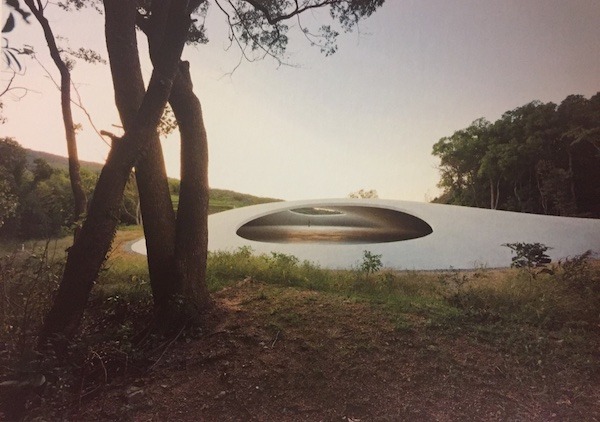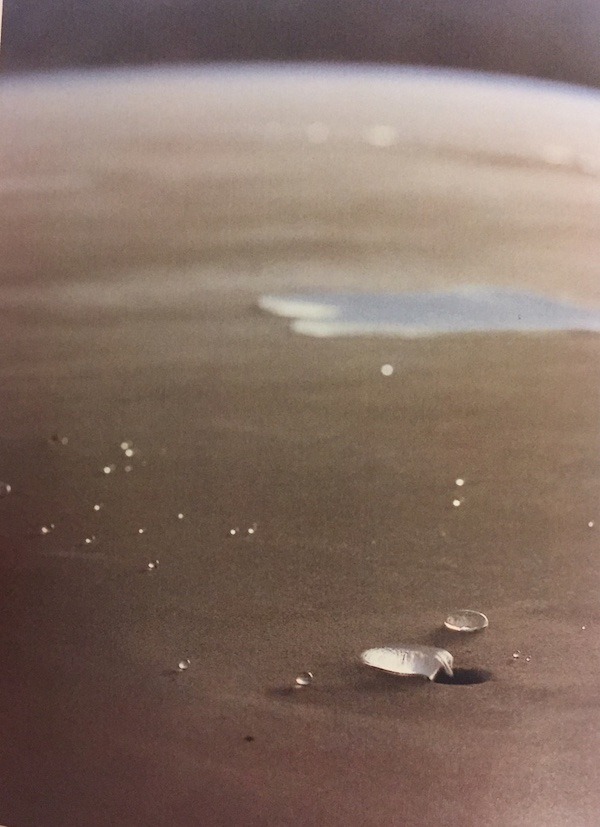 Even if you are not into Art or Architecture, this place is worth a trip.
Next , we had some time to fit in another visit so went to the nearby "Les Archives du Cœur", by Christian Boltanski. It permanently houses recordings of the heartbeats of people from all over the world. Christian Boltanski has been recording these heartbeats since 2008.  The recordings may be listened to by visitors. It is also possible to record your own heart beat here.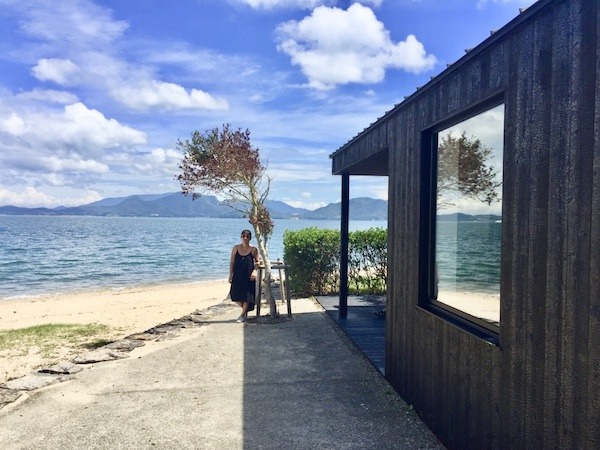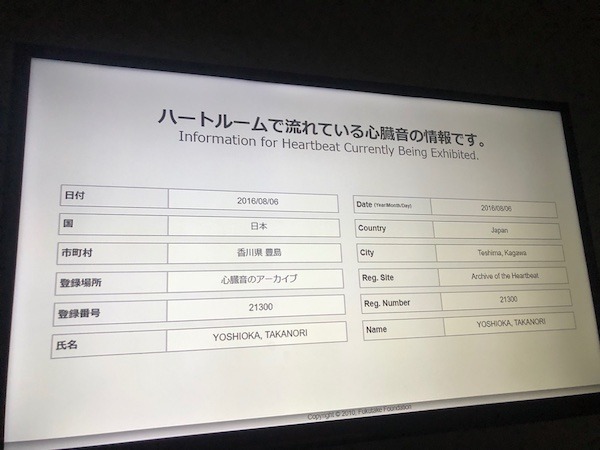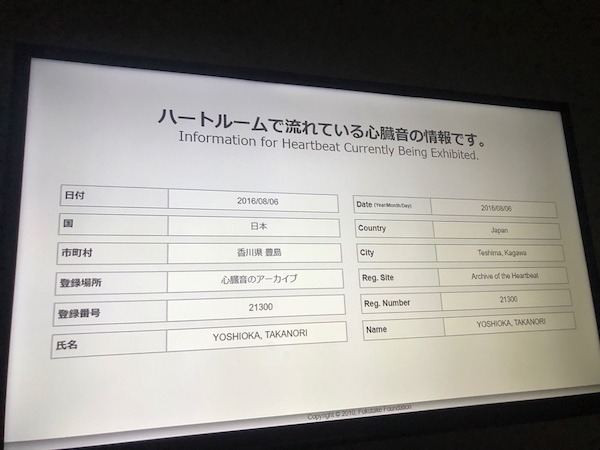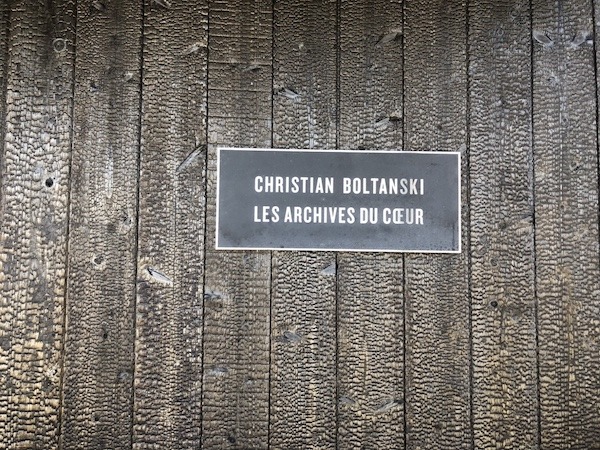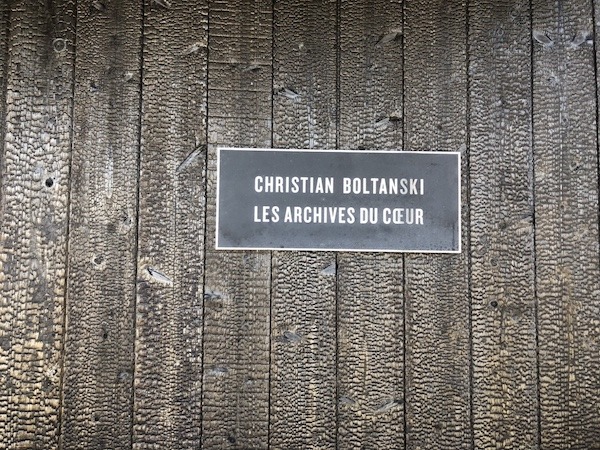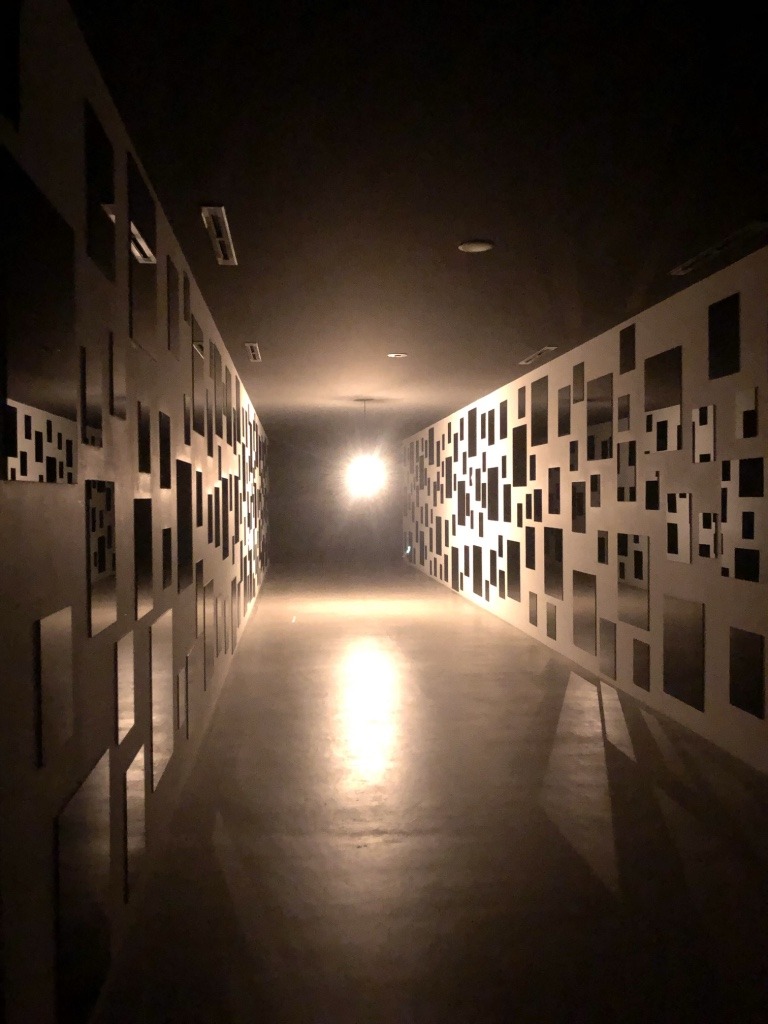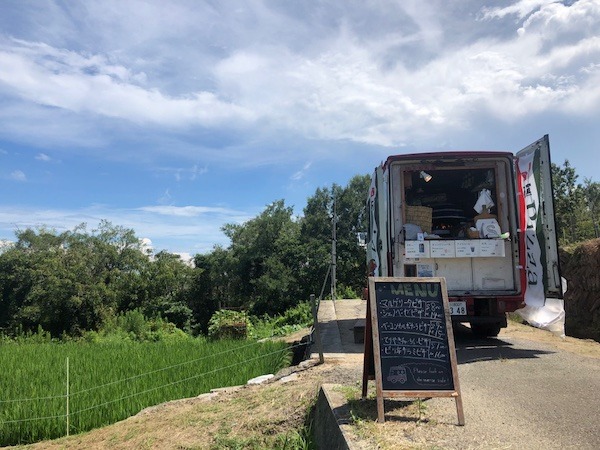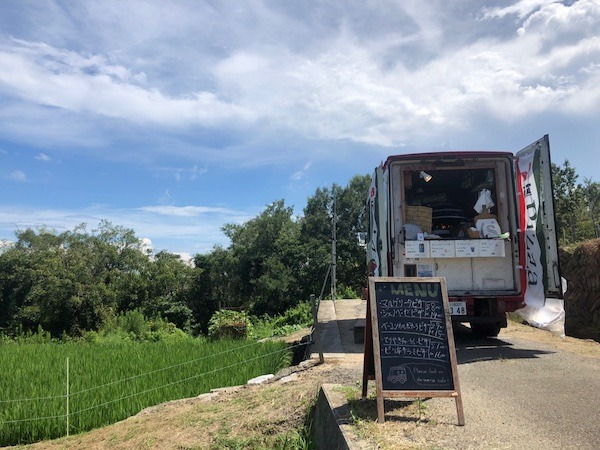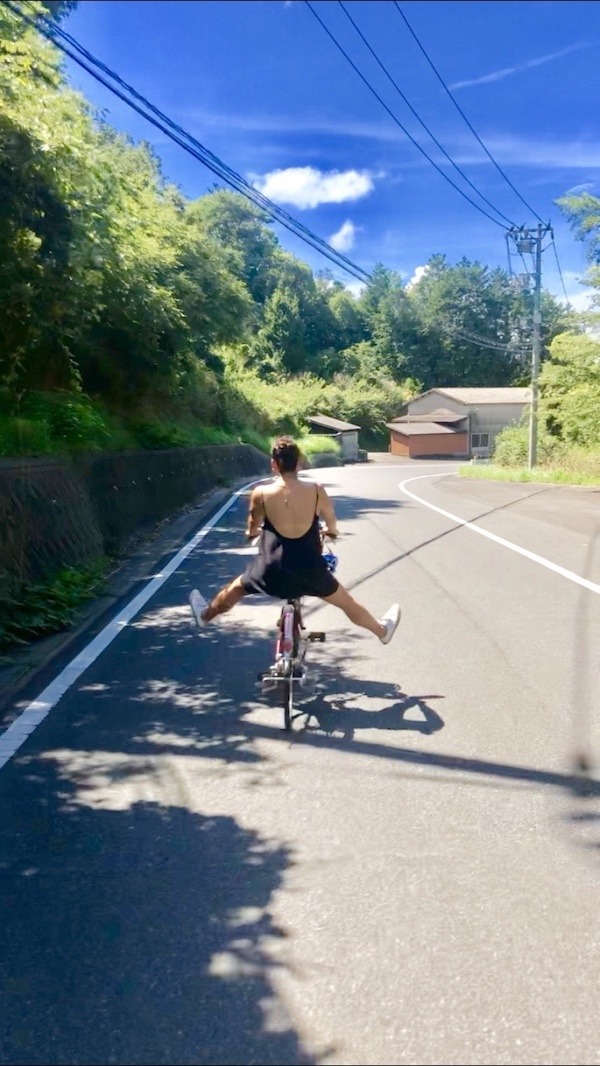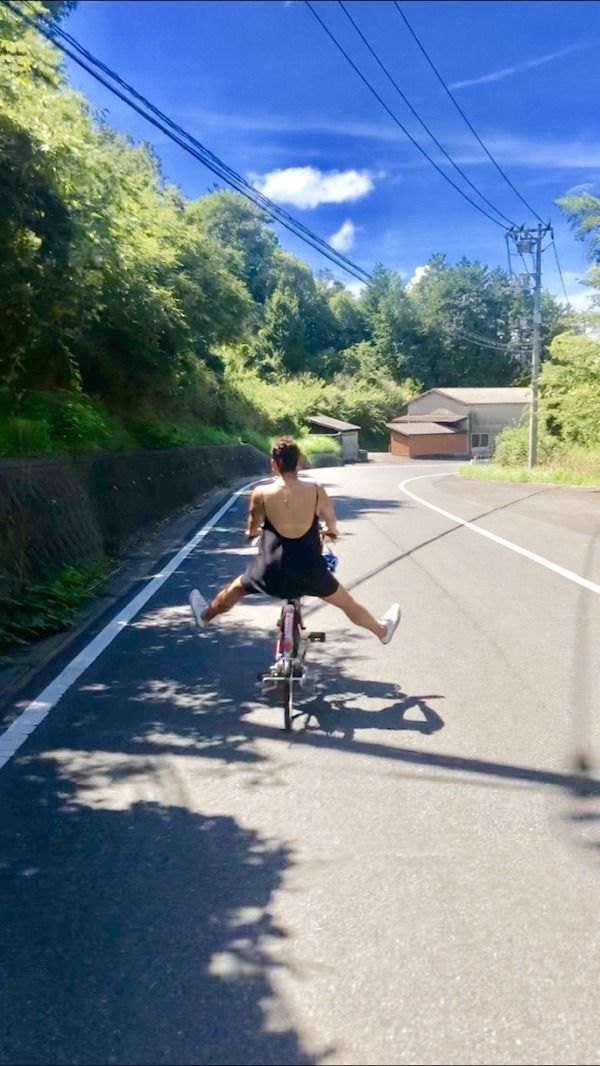 We could have laid in the cocoon for a long long time but we had our ferry to catch back to the main Honshu island , and from there a big trip back to Tokyo to finally visit my family. But this is Japan, Even on a remote small island like Teshima with a population of only 800 people, things run ON TIME.
The ferry left the terminal ON THE DOT and you can trust that EVERYTHING WILL GO ON TIME AND RUN SMOOTH WITOUT A DELAY. 
It took us,  1 Ferry 30 min to Uno Port in Okayama.   1 bus 60 min from Uno Port to JR Okayama Station . 4hours on the bullet train from Okayama to Tokyo Station, 30 min on the Tokyo Metro Subway from Tokyo to Senkawa Station. 
When we were leaving Teshima, I texted my mom as to our estimated arrival time as the iPhone Apps can tell you exactly the route, the time, and the cost. Damien couldn't believe how that was even possible, But yep (of course) we got home  pretty much on time.
I'm HOME ! ( TADAIMA ! )