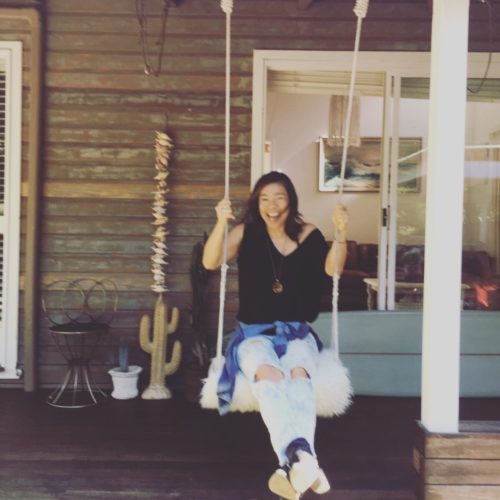 My passion is connecting people.
And it helps when you have a gift or natural talent in being a
people person and love meeting new people.
Growing up in England, I have experienced and know that language barriers,
cultural differences, different backgrounds can be an obstacle to understand
each other or can even cause confrontation .
But with an open mind and looking on the positive side of things,
you suddenly realize that WE HAVE DIFFERENCES BUT WE ARE NOT THAT MUCH DIFFERENT.
We all ( generally speaking ) aspire for the same kind of things, and simple things like
Comfort, Warmth, Love, Health , Prosperity… the list could go on and on.
But somehow we get stuck. Become stagnant. Maybe depressed.
Life is definitely tough and challenging, its not easy .
But I've come to think that it's just the perspectives, ideologies, habits, patterns, norm ,
environment, lifestyle whatever you may call it , that shape our individual lives to makes
us feel certain ways. Some people suffer from depression , anxiety when they have
a lot of material wealth like a good job, big house etc. Some people are so happy
and content living simply even when they don't have all of that fancy possessions.
Nothing can be comparable because what happiness or health means to one person
could be totally different to another person. There is no RIGHT OR WRONG.
So it dawned on me one day that what if I could share other people's lives, their
values, purpose and passions which could inspire another person or
offer a different perspective and shed some light.
I had countless visitors, wandering travelers , friends from around the world
passing through my SURF SHACK in Chiba JAPAN, so I started a simple video clip
back in 2013 to let them do the talking, instead of me asking them questions ,
them writing the answers back to me editing etc… because
A) – No that will be too time consuming and too perfect.
B) – No I don't have nice camera to film or edit
The focus was more on that I wanted to capture their raw, true, real essence
at that present moment .
So the following video series are unedited and pretty bad quality but
you know what I mean by getting these message across.
I asked 4 questions
1) Name, where they are from, what they do for a living
2) Why they are currently here ( in Chiba ) , their present purpose
3) Why they are born on this earth, their life long purpose
4) Motto
When you are on the road, especially traveling in a foreign country,
you become more open, adventurous, curious, relaxed, slow paced
which will give you the time and space to look at things differently
or maybe recognize your strength and weaknesses, your light and shadow.
We are all on that path.
We all have a purpose in life.
So that's how I started building the idea of Blanco where I could
create a platform to connect people from different countries and cultures.
Also having met Nick in 2010 in Japan who had been revisiting the country
countless times as he became sofond of the country, its people and the
amazing typhoon surf- helped us to bring our ideas in fruition and develop
this business to be the connector between the two beautiful places here
we love and call home.
I would love you to listen in to my old friends life path
and perhaps get a new perspective of life through their lens.
NICK SAXON From Australia
IDA SCOTT From Denmark
ALEK PARKER from California
Professional Surfer Alek Parker was in Japan on a mission to search and document the perfect typhoon swell Alek and the Vice Japan crew came on a surf trip to Chiba where we met, shared waves and good times.
STÉPHANE LATXAGUE From France
DEREK, ANDREW AND CHRISTIAN From Canada
BILLY OTTO From Australia
WANGCHOU From Taiwan
REDA KADMIR From Morocco
NIKLAS AND OSKAR From Germany
MATT TITONE From USA
VOUCH SURF From Australia
FORREST LEE BURKI From USA
CARA AND JUSTIN From Sydney
JOE LAUDER From UK